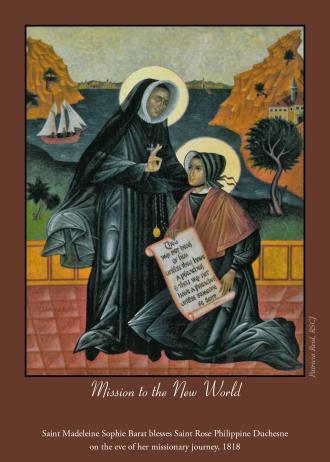 Spirit of the living God,
you first breathed over the waters of creation,
and one day you breathed a passion into the heart of Philippine Duchesne. ...
A prayer for the Bicentennial has been written for the occasion and translated into French and Spanish.
Click on the document links below to see PDFs of the three versions of the prayer. These files may be downloaded to your computer.