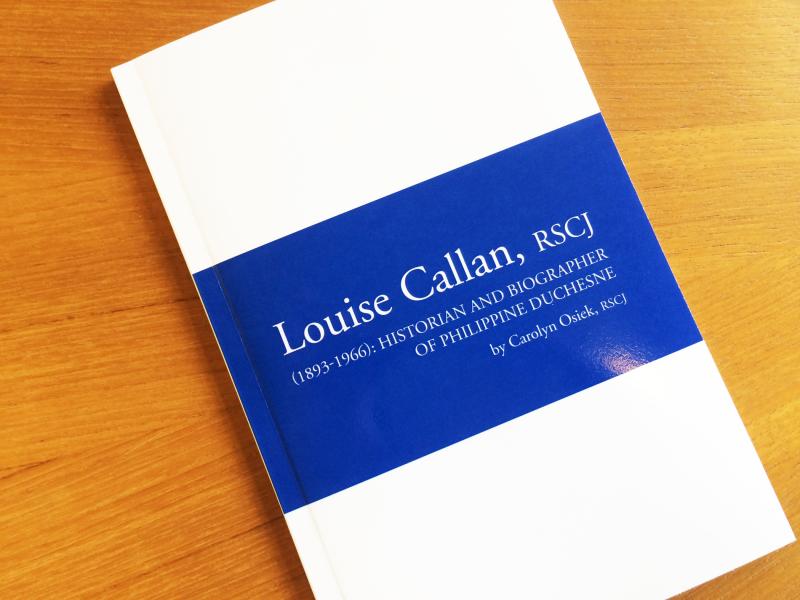 Louise Callan, RSCJ (1893-1966): Historian and Biographer of Philippine Duchesne by Carolyn Osick, RSCJ, is available for purchase in print and as an ebook. Louise Callan, RSCJ, was professor of history and sacred scripture at Maryville College in St. Louis, Missouri, until her death in 1966. She was greatly loved by her many Maryville students.
Overcoming severe obstacles of time and limitations of resources available to her, Mother Callan produced a major biography of Saint Rose Philippine Duchesne, RSCJ (1769-1852), pioneer missionary from France to America in 1818, a biography widely known and yet to be superseded. Mother Callan's work, which was met with critical acclaim, was accomplished during years in which she suffered courageously from cancer and worse from the treatments available at the time. A teacher to the end, she died an hour after finishing her last class.
This biography is a tribute to Mother Callan as we approach the bicentennial of the arrival of Philippine and her companions in 1818.
The book is available through iUniverse for $11.95 plus shipping or $3.49 for an ebook from online vendors, including iUniverse, Amazon, Barnes and Noble, and others.