Wherever we are, we commit ourselves to directing our energies, our resources and our choices towards the search for a more just and caring society.
Spirituality
As a Catholic, I was often puzzled by the continued return to heart imagery among our saints and in our art. The "Sacred Heart" of Jesus and the "Immaculate Heart of Mary," where both are pointing to their blazing heart, are images known to Catholics worldwide. I often wonder what people actually do with these images. Are they mere sentiment? Are they objects of worship or objects of transformation? Such images keep recurring because they must have something important, good, and perhaps even necessary to teach the soul. What might that be?
Latest from the RSCJ Blogs
Slow down: "Let your heart be more attentive than your head for the Holy Spirit is love, and to take hold of her, it is more important to love than to...
The mission of the Spirit .: Our Mother Foundress, St. Madeleine Sophie, said, " The mission of the Holy Spirit is to let us know Jesus; the Holy Spirit,...
In Memoriam
Pray for our beloved Religious of the Sacred Heart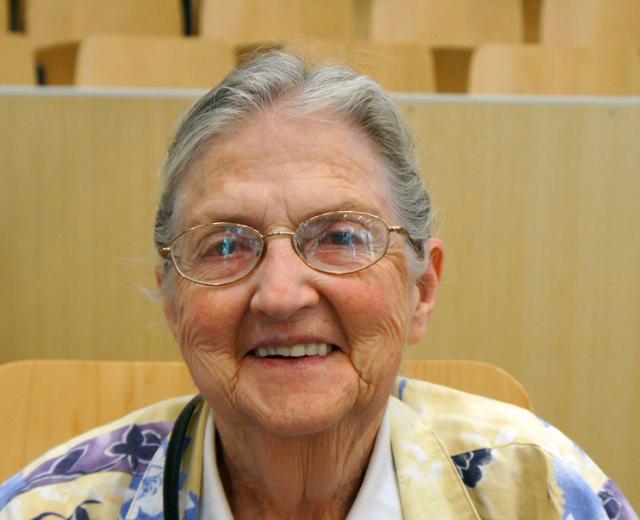 Religious of the Sacred Heart, Margaret Mary (Mike) Hoffman, RSCJ died May 14, 2016 in Atherton, California
Profiles
This year, Sister Marcia O'Dea celebrates having served at Forest Ridge High School in Bellevue, Washington for forty years. She started at the school as an English teacher for juniors and seniors, immediately after completing her graduate studies in Learning Environments at Harvard University in 1975. Her milestone tenure was recognized with an award certificate from the Network of Sacred Heart Schools.