Prayer, the contemplative outlook on the world, union with Christ in daily living make us grow in the interior life, so that in all circumstances we seek to glorify the Heart of Jesus.
Mission
This past March, Irma Dillard, RSCJ, joined the faculty, staff and students at Stone Ridge School of the Sacred Heart for their "Social Action Day." Social Action Day focused on examining racism in light of the Chapter Calls, the work that the Society has done to explore and address its past with slavery, and what that means for all of us today.
Spirituality
In his latest book, The Universal Christ, Richard Rohr speaks of the centrality of relationship. "My trinitarian faith says that God is Relationship Itself," he writes. "The names of the three 'persons' of the Trinity are not so important as the relationship between them. That's where the power is at." He characterizes our human love relationships as a sort of "school" that prepares us for relationship with God, and he defines Grace as "just the natural loving flow of things when we allow it, instead of resisting it."
Latest from the RSCJ Blogs
Post-Feast of Saint Madeleine Sophie, 2019: This past Saturday was the celebration of the Feast of Saint Madeleine Sophie Barat, the foundress of the Society...
Sixth Sunday of Easter: Because most dioceses celebrate the Feast of the Ascension of Jesus on next Sunday, the reading for today may be from the seventh...
We must love our Lord and those he loves; but we must love them as He did, and he loved them until death.
In Memoriam
Pray for our beloved Religious of the Sacred Heart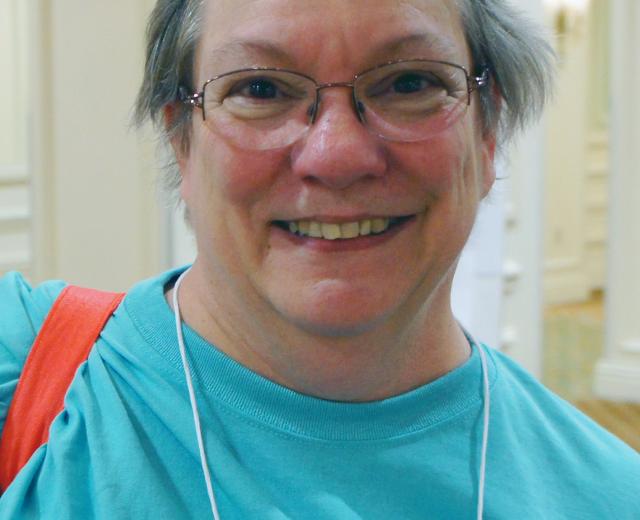 Religious of the Sacred Heart, Carol Burk, died May 19, 2019, in New Orleans, Louisiana. Carol Margaret Burk, was born on December 25, 1942, into the large, close-knit...