As members of an international Society, we open our hearts to the needs of other countries and are ready to serve wherever the Society may wish to send us.
Mission
The United States – Canada Province has established a significant Crisis Fund to help alleviate the suffering and devastation caused by hurricanes, earthquakes, and wild fires in our province and beyond. We hope to continue to grow this fund so that we have funds available to be distributed in a timely fashion after a disaster. We invite your participation in this special funding need.
Spirituality
This Year of Prayer celebrates the missionary journey of Philippine Duchesne and her four companions from France to the New World, thus beginning the internationality of the Society of the Sacred Heart, now in 41 countries. Click here to see the weekly reflections and to download a special journal for the year.
Latest from the RSCJ Blogs
Keeping an inner diary of good things: Reading Archbishop J. Peter Sartain's An Advent Pilgrimage has given me new inspiration. He speaks of keeping an inner...
Celebrations!: Today the Third Graders are celebrating a Christmas party with their RSCJ readers. We are only about six or seven this year but I know the...
In Memoriam
Pray for our beloved Religious of the Sacred Heart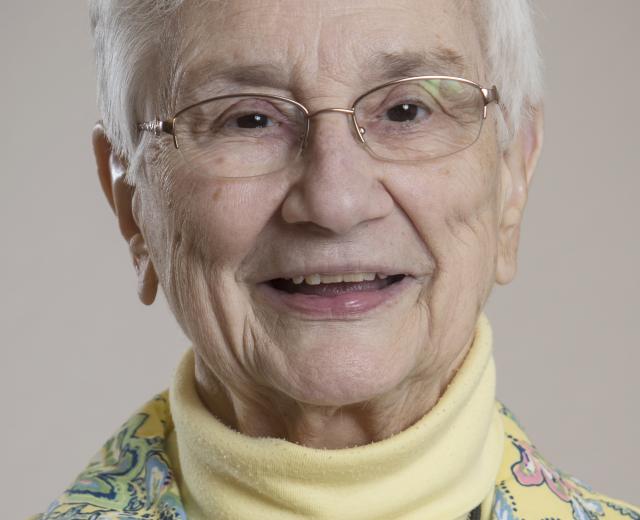 Religious of the Sacred Heart, Anita Louise (Tita) Lapeyre, died December 4, 2017, in Atherton, California.
Remember that whatever happens ... you must say, according to circumstances, joyfully and thankfully or humbly and submissively or bravely or, if need be, defiantly to the troubles within, "This is part of the story and the story is of God's love for you and yours for HIm."
Profiles
"To be God's Mercy, strength, compassion, generosity, understanding, God's unconditional love—to be all that, is our call… God loves us with a human heart, a wounded heart. Doesn't each one of us have a heart that has been wounded in some way? He invites us to become like him and to share his mission."