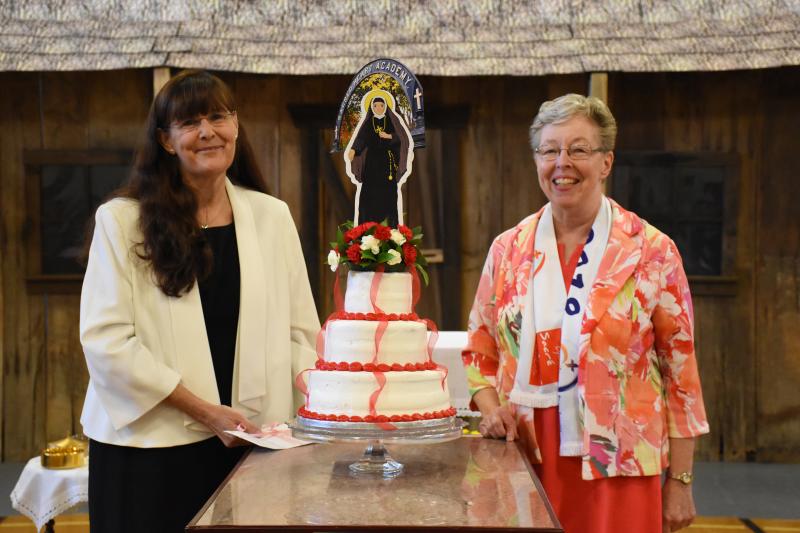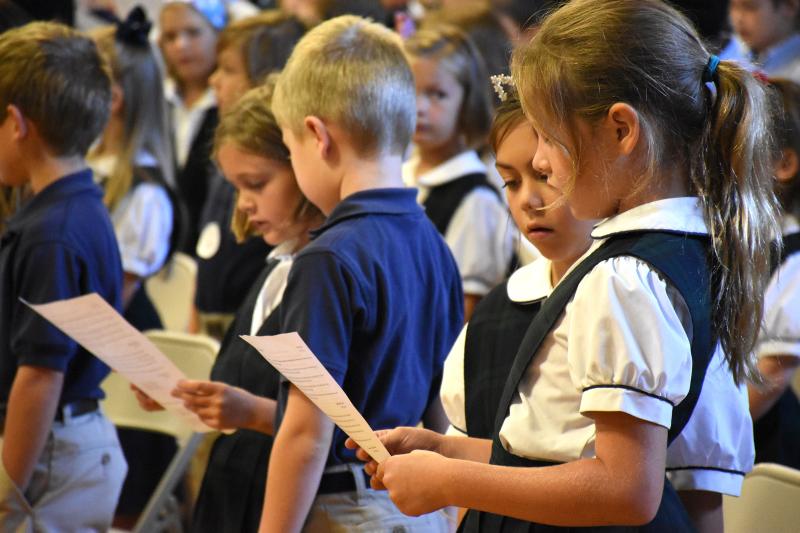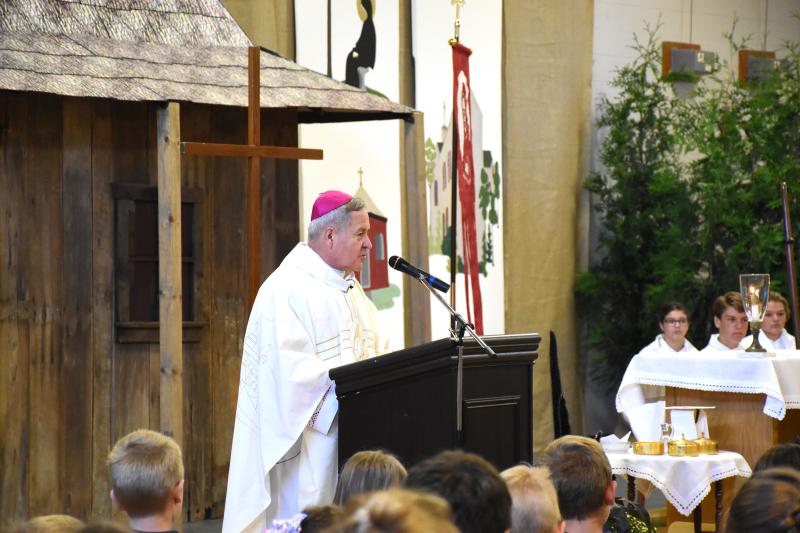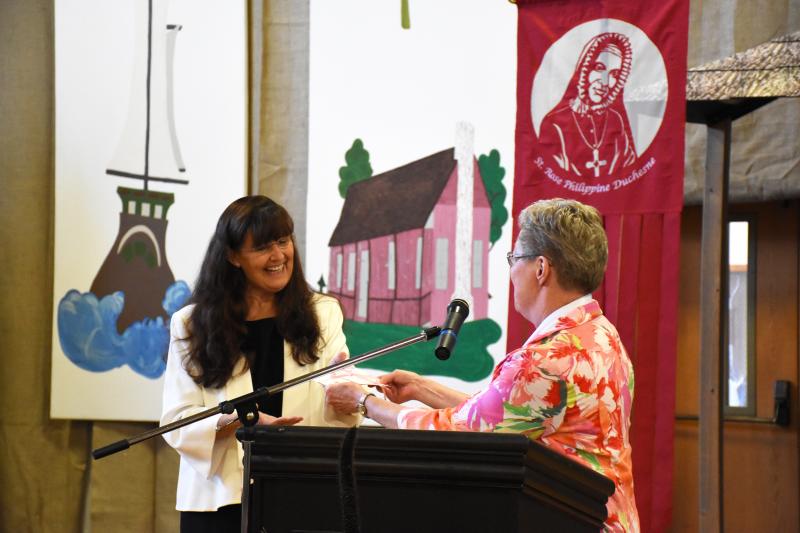 On Friday, September 14, 2018 students, faculty, parents, alumnae/i, RSCJ and friends of the Sacred Heart gathered at the Academy of the Sacred Heart (ASH) in St. Charles, Missouri, to celebrate Mass in honor of its 200th anniversary.
Archbishop Robert Carlson presided in a packed gym decorated in honor of Philippine. Students and alum of ASH participated from greeting, carrying offerings, serving and leading music.
The mass concluded with a special birthday celebration that included cake for all students and guests. Dr. Dempf spoke of Philippine's 200 year legacy and the Academy's attention now to the next 100 years of Sacred Heart education in St. Charles.
Provincial Sheila Hammond, on behalf of the Society, offered a small gift to the Academy to enable more students to attend the Academy.