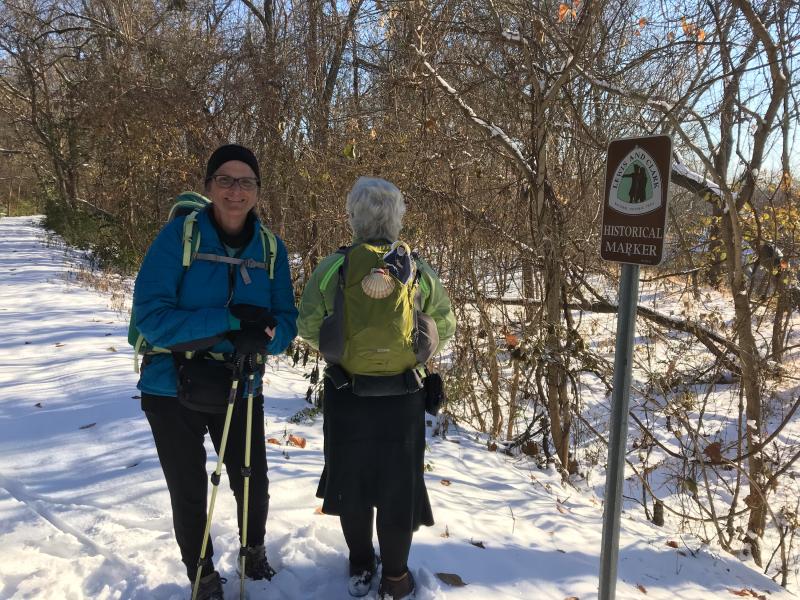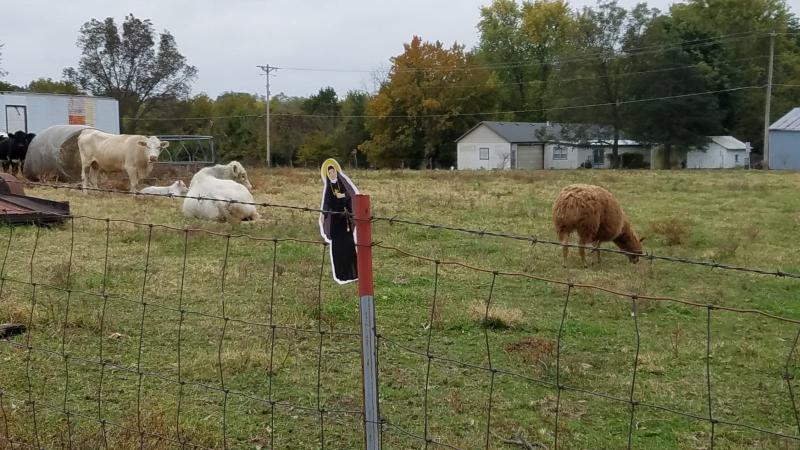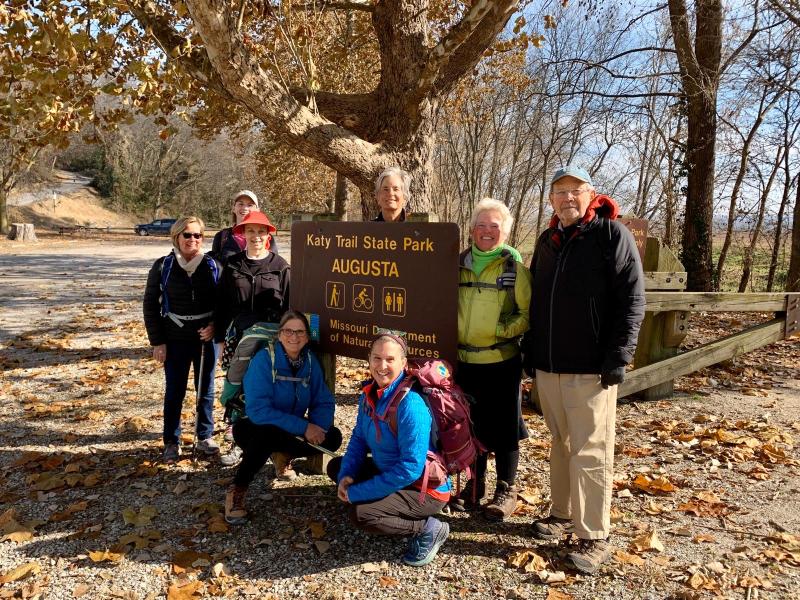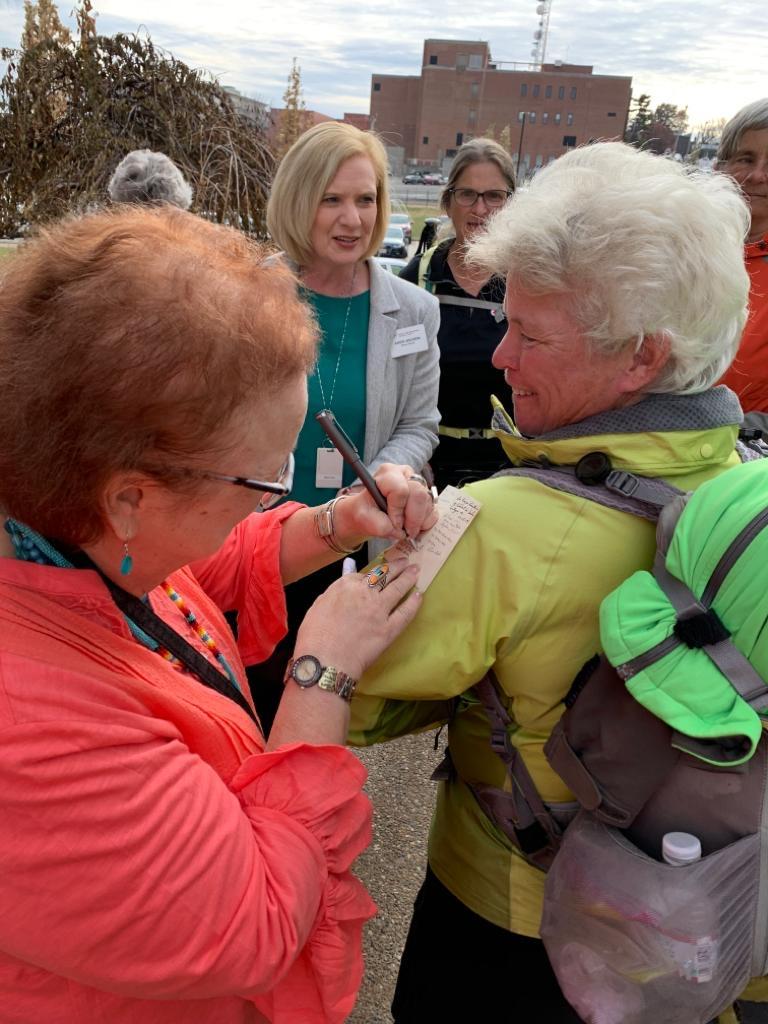 The pilgrims completed their 330+ mile walking journey from Mound City to St. Charles, Missouri, when they arrived at the Shrine of Saint Rose Philippine Duchesne on November 18. The pilgrims toured the shrine, prayed at Saint Philippine's sarcophagus and attended Mass with the students at the Academy of the Sacred Heart.
During the 25 days of walking, they encountered gorgeous autumn weather and an early arrival of winter. But most importantly, they met wonderful people throughout their journey; people from small towns along the Katy Trail who opened their homes, churches and community centers to our pilgrims.
And along the way, the pilgrims prayed with Philippine and shared her story. #FlatPhilippine even made the journey with them!
Blessing on our pilgrims as they travel home or on to another pilgrimage.
October 22, 2019
Catherine Dantin, who walked the 340-mile journey led by Ann Sieben fall of 2018 ending at the Cathedral Basilica in St. Louis, Missouri, took the lead fall of 2019, leading another group, Ann included, from Mound City, Kansas, to St. Charles, Missouri, in honor of Saint Rose Philippine Duchesne.
This pilgrimage took place from October 24 - November 18, ending notably on the Feast Day of Philippine.
Ann Sieban said after the three pilgrimages she led the past two years, others including Citizen Potawatomi and other another religious congregation expressed interested in participating.
The group assembled in Mound City on the evening of Thursday, October 24, the started walking on Friday, October 25. Pilgrims were able to join from the beginning or at any point along the way. The pilgrim group reached Sedalia on the evening of Saturday, November 2, which is an easy alternative starting point because of the Amtrak access.
The route is generally quite flat and, once the Katy Trail is met in Clinton, has a superb walking surface.
For more information on the pilgrimage, please visit the Society of Servant Pilgrims website.