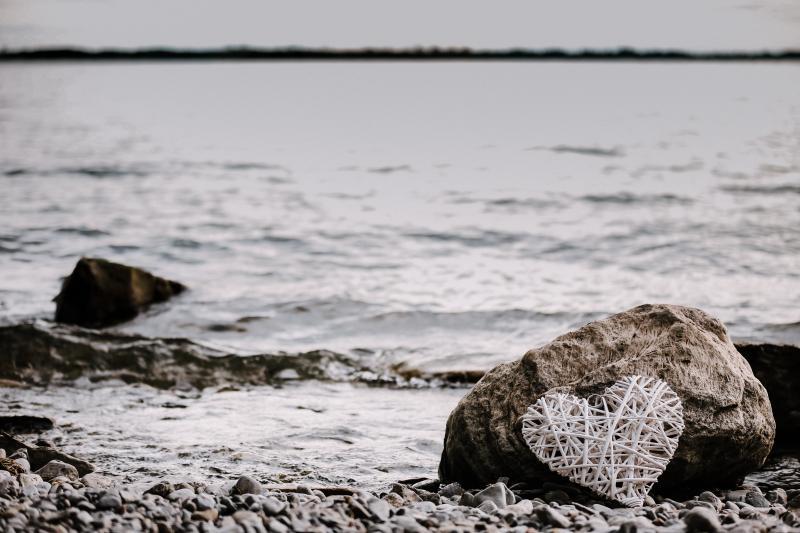 My vocation as a Religious of the Sacred Heart shapes how I interact with people. As a teacher, this means that I share the love of God primarily with my students, and I see teaching as a relationship that is based on respect and honor for the unique individual in front of me. I try to help them see the goodness and talent within themselves, to grow and develop more and more into the person God created them to be. Because of my vocation, both my vocation as RSCJ and my personal vocation, I strive for a peaceful classroom where all feel included and welcomed, safe to express themselves and make mistakes in order to grow.
The context of my classroom, in a small graduate school for ministry in the Midwest, means that my students tend to be eager, well-informed, faith-filled, and mostly from a cultural context similar to my own. That changed when I spent six months in Spain last year. I was introduced to a world of migrants, people displaced with lives very different from my own, whose needs were much more basic than the need for a graduate education in theology.
My desire to make a safe and comfortable environment for my students remained the same, but the life, culture, and experiences of my new students challenged me to see the frontiers in our world in a new and different way. My own displacement, as an American in Europe, allowed me to feel a taste – but only a taste – of the discomfort and disconnection they felt, far removed from their African villages. Even there, I had my physical needs met fairly easily, while they struggled for basic necessities like shelter, clean water, food, and medical treatment. Though I was an outsider, the local people were welcoming wherever I went; the Moroccans and sub-Saharan Africans were often treated as dangerous strangers by those who saw them in their neighborhoods.
The Spanish province of RSCJ has made a commitment to serving migrant populations. Their work focuses on providing education and social integration programs for newly arrived people in several parts of the country. I served at Bantabá, a center run by the RSCJ in Almería, the region of Spain where people from Morocco are the largest migrant population. The area is "Europe's pantry," in that much of the fresh vegetables for all of Europe are grown there. Because of that, there is a need for farm workers who are willing to do difficult work. Even with such work opportunities, their precarious situation on the periphery of society means that many are not able to find regular work and are treated unfairly by employers.
At Bantabá and at other centers in Spain, I witnessed and participated in building a safe and welcoming environment for all those who came. I learned that the most significant thing I could do was simple: to be present to the human person who walked in the door. That might mean that we simply sit together, not having a common language. It might mean that I listen to the story of their flight from home to a new country, or their dreams for a future that is brighter than the past they left behind. It might mean patiently correcting their pronunciation of "hola" or "gracias" (note: the "c" in Spain involves sticking out your tongue!).
Presence isn't just physical, and listening requires both my ear and my heart. Being fully present meant leaving behind my worries or preoccupations at the door and really engaging in the here and now. I had to open my mind to hear a reality that was completely foreign to my life experience. I had to listen beyond words to the meaning, the struggle, and to our common humanity so that I could feel their pain and rejoice in their joys. I had to be willing to share my vulnerability with them, in order to open myself to be transformed by their vulnerability. This heart-to-heart communication, an open desire for relationship is the essence of my vocation, both as an RSCJ and as me, Juliet.
The Society's priority for justice, peace, and the integrity of creation is not something added on to our vocation. Discovering and revealing the love of God must extend to our whole world, even to those contexts we can hardly imagine. I discovered God's love in the context of migrant populations in southern Spain, and it drew from me the capacity to see the world in a new way. My own heart is more spacious because we shared our humanity with one another.
With Artisans of Hope, let us ask ourselves: how do we provide concrete expression to Jesus' invitation to those who are weary and overburdened to come, find rest, and learn from His Heart (Matthew 11:28-30)?
 
Photo by Ina Soulis on Unsplash