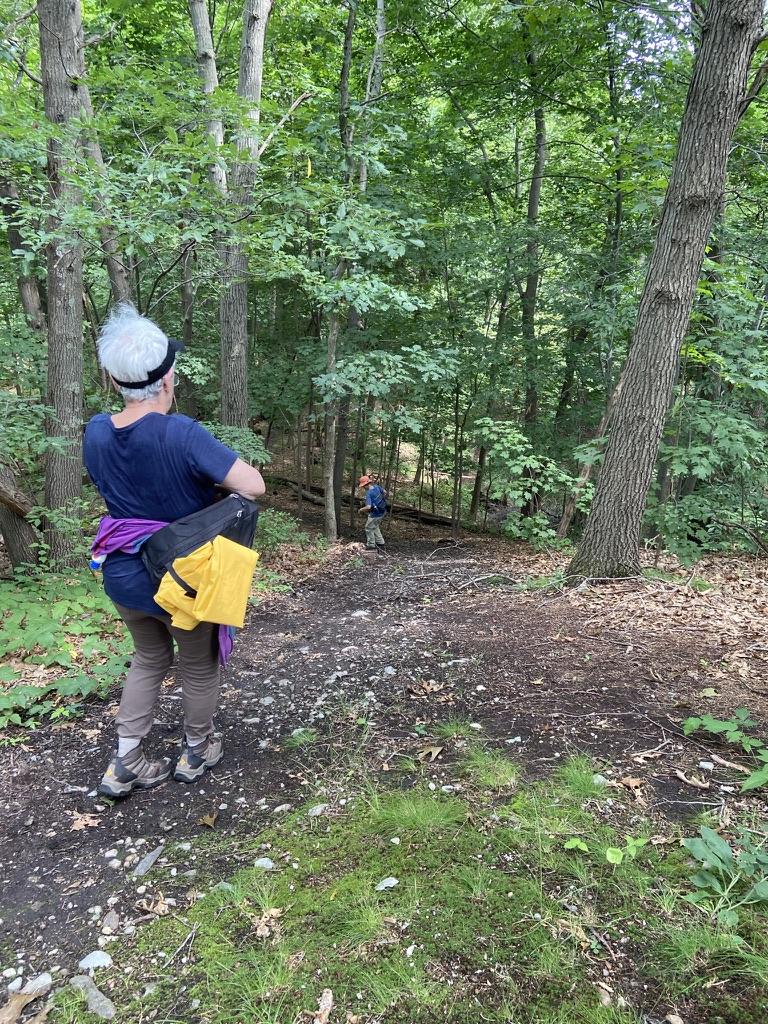 By Lori Wilson, co-chair, Associates Leadership Team
Hiking the Esker, 
I am aware of living my life clinging to the edge of a ridge.
It's a hard reality to recognize, much less admit out loud.
I choose to keep myself on the flat of that ridge
But I can't always do it on my own.
I have scaffolds -
My favorite meal - 
Rice (light brown with a pat of butter and a pinch of sea salt, with
Roasted brussels sprouts and onions tossed in olive oil and parmesan!)
When I indulge in this rice meal, I feel full all the way
Down to my lower belly - satisfied and feeling safe. 
Delicious and yum and healthy! 
Comfort food that holds me like a weight to the flat of the ridge.
I have scaffolds-
M and D movie nights.
Grumpy and grumpier old men and bad Kevin Bacon movies.
Indulging in these evenings leaves me feeling
Full of laughter, the kind that leaves you with a sore stomach
and sometimes tears, knowing that we could
be doing a billion different things, but choose to build a memory
That can be pulled out and re-lived when the ground slips and I start to feel 
myself sliding.
I have scaffolds -
Fi and El,
tiny people who love unconditionally 
And believe their G has friends called Birdy and Fly Boy.
Canadian geese that stop by to visit a local pond. 
Indulging in a soft quick kiss or a monkey hug
anchors me to the ridge like a belay.
I have scaffolds -
A hiking retreat filled with silence and space
Helps me realize that 
Thea, the universe, the divine
Is all up in my business
Creating scaffolds for me so I don't stop clinging.
A voice says to me - 
What are you thinking? Cling to that flat space!
Lay down if you have to.
I have so much more to give you, show you, introduce you to.
Realize you are on the top of that Esker. 
The top of your life - my gift to you.
Feel it, enjoy it, discover it.
Remember, I am in all of it and you will never be alone.