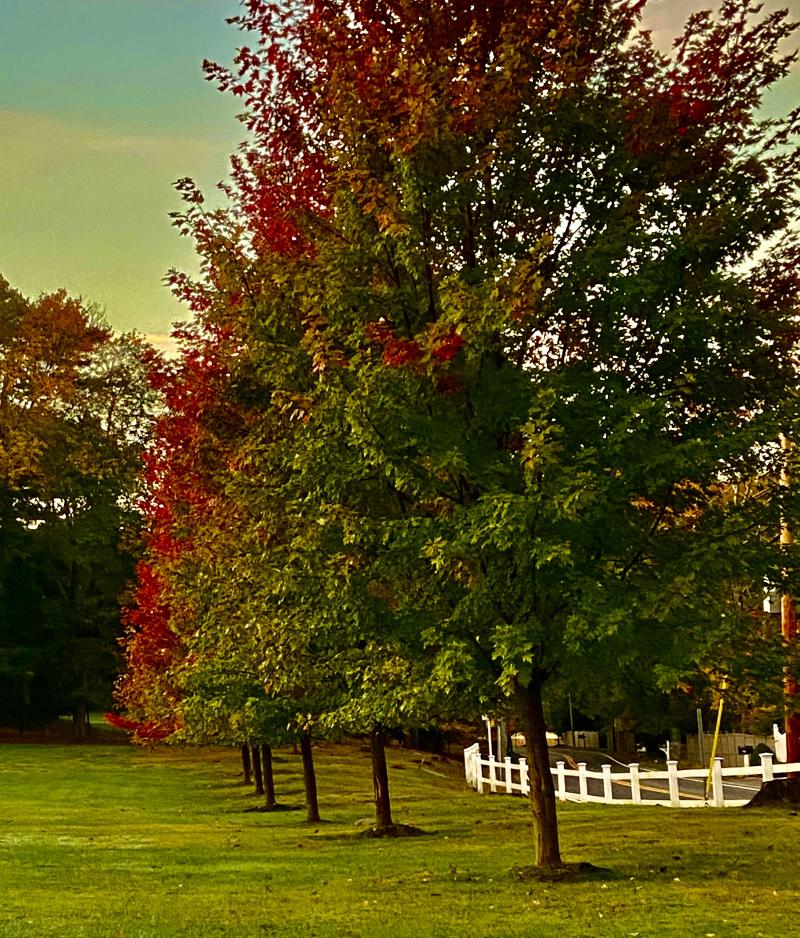 By Peggy Gorman, Associate, Halifax
Co-chair, Associates Leadership Team
Night slips quietly away 
as the curtain of darkness lifts
calling forth the lightness of day.
            Invitational!
                         It beckons
Come! Play in this moment of time 
            in harmony with creation.
I rise in haste called forth by the spirit, 
before me a panorama of delight,
God's coloring book,
a rich tapestry of unspeakable delight,
sunburst yellows and orange
flaming the tableau along with
muted reds, copper tones and lush greens,
dessert for the senses,
peace for the soul.
I wonder, 
will you come to me in the beauty of this place
and walk with me?
In the holy of my heart will you speak?
I am listening.
Come! Oh! Come!
In the hushness of the land, I hear the song of a bird,
a melody so sweet it wraps me in a warm embrace.
I listen conscious only of the crunch of my steps touching earth in time with the beat of my heart.
Come! Oh! Come! I am listening.
I pause once more and I behold your final offerings,
hearty flowers, wild and strong, 
holding dearly to the last days of life 
before the winter slumber.
Still I journey on paths that rise and fall,
listening for your voice.
Will you come to me and walk with me?
Brilliant red berries assault my eyes,
nourishment for your creatures.
Pine cones dangle from trees heavy with life
and an Inuit altar of stone stands as a gift to You.
Were you a voice for its creator? 
Will you come to me and walk with me?
I travel on reaching further into the stillness,
hearing only the echo of this holy place,
and just for a moment your gift of oneness 
spoke of your presence.
You were there!
Did you color me too?