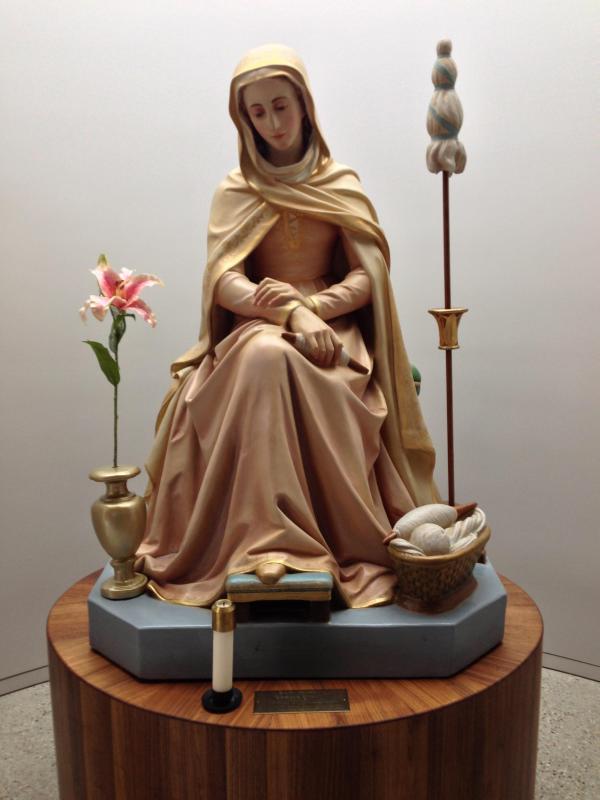 In honor of Mater,
I ask you to look at the painting or at a statue of Mater with new eyes.
I invite you to look deeply and do what Mary has done in the representation.
That is, put down your work,
… Stop … pause and … look inward.
For Mater, the inward gaze brought her to a place, seemingly, of peace.
As we reflect on Mary's inwardness, we note that her inwardness is not exclusive,  
not a barrier and not a wall.
To the contrary, her inwardness seems to invite us … to our own inner space …
to discover the peace and 'at ease-ness' with the divine discovered therein.
Let us, in honor of Mater's Feast then, take the time to practice interiority:
A moment of silence … a moment of quiet … a prayer without words …
silence … solitude … a contemplative gaze.
This is what Mater draws us to.
Maureen Glavin, RSCJ