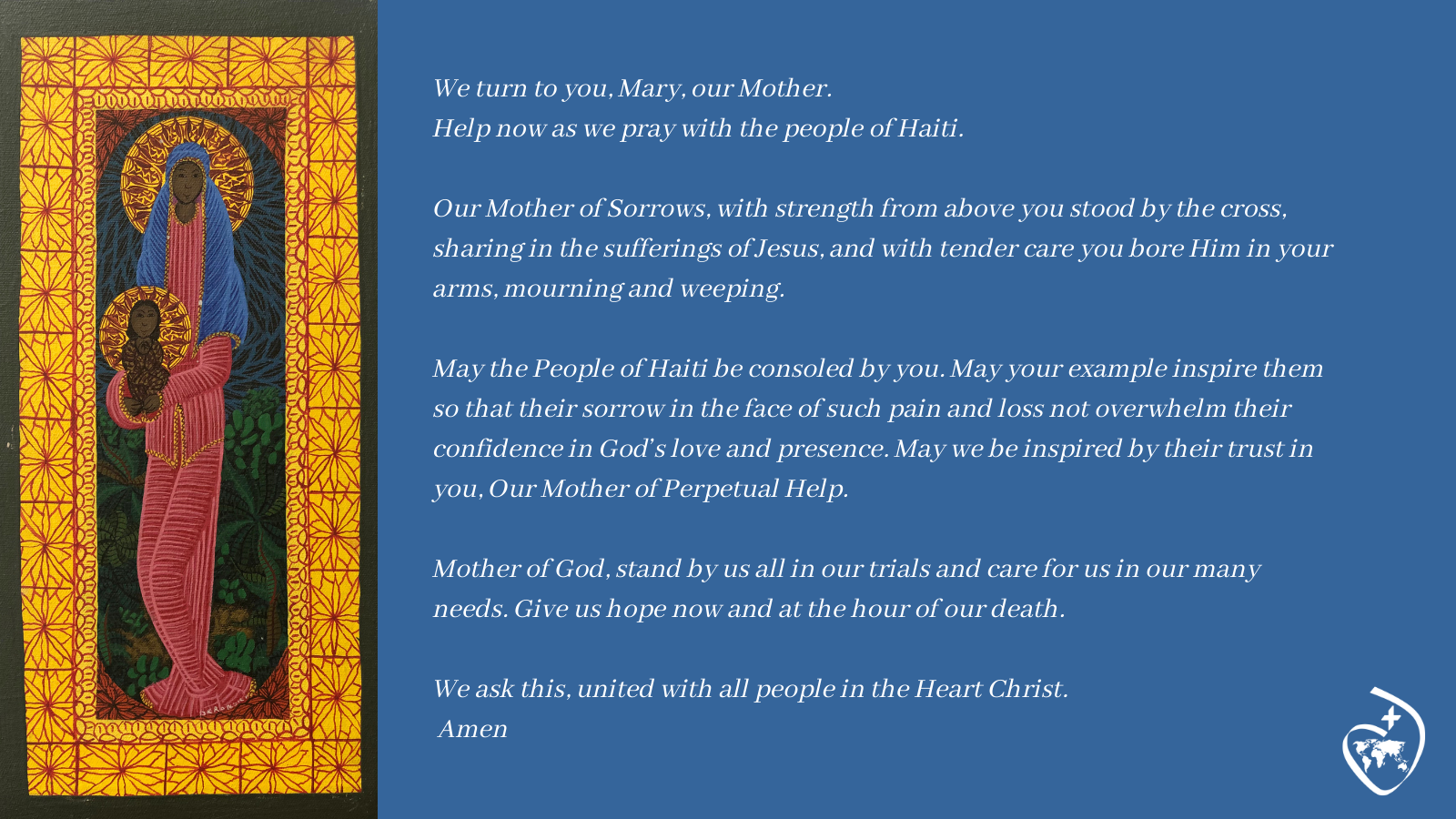 Painting by DeRomsily
We turn to you, Mary, our Mother.
Help now as we pray with the people of Haiti.
Our Mother of Sorrows, with strength from above you stood by the cross, sharing in the sufferings of Jesus, and with tender care you bore Him in your arms, mourning and weeping.
May the People of Haiti be consoled by you.  May your example inspire them so that their sorrow in the face of such pain and loss not overwhelm their confidence in God's love and presence. May we be inspired by their trust in you, Our Mother of Perpetual Help.
Mother of God, stand by us all in our trials and care for us in our many needs. Give us hope now and at the hour of our death. 
We ask this, united with all people in the Heart Christ.
Amen