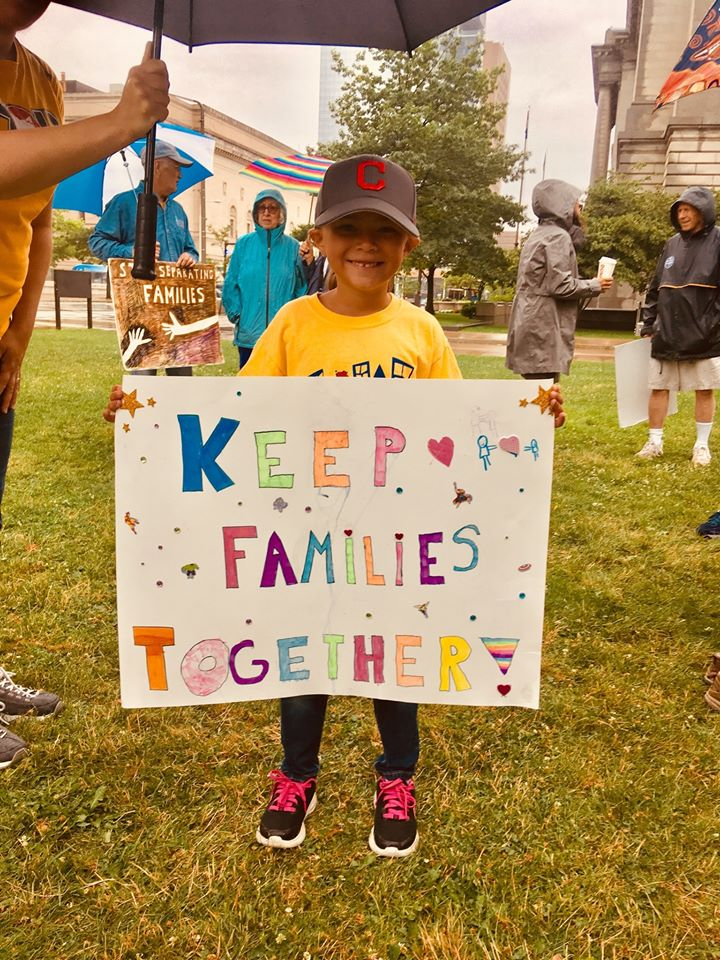 Families at the United States – Mexico border are no stranger to uncertainty. San Diego holds the largest population of undocumented immigrants who are at risk for being separated from their children without notice. One out of seven K-12 students in San Diego have at least one undocumented parent. They live with daily fear that their mom or dad will be suddenly taken. Many have experienced the devastation of a parent being ripped from their home. 
Eight years ago, when praying the Spiritual Exercises at the Spiritual Ministry Center, I discerned the call to develop support for local young adolescents separated from their parents by deportation. Students Without Limits (SWOL) received startup funds from the Duchesne Fund for Ministry and has expanded to 16 schools within 50 miles of the border. Through legal support, continuing education and mental health support, marginalized students have a safe space where they know they are not alone during this time of heightened anxiety and fear. Young people are transformed through the deepening of community and the spreading of hope. Students refer to SWOL Zoom calls as their "little family meetings." 
Recently, SWOL students identified the fears they live with daily and what torments their minds while learning at school and at night while they sleep. Here are some of the fears they left behind on a community Dream Catcher:
"Having my mother taken away and sent to Mexico"
"That my mother and siblings might possibly get deported"
"Family being separated"
"Not being able to have more time with my family"
"Losing my family"
"Family being deported"
"Get taken away as a student as well as my parents and leaving my brother alone"
"Not having the opportunity to go to college like everyone else"
"My parents being taken away"
"I am afraid of families being separated"
"I'm scared my family will be separated"
"Being alone"
For these children, the global pandemic has added trauma upon trauma. Let us pray about the cruel reality facing vulnerable children and families at the border.
Amie M. Scully, Esq, Founder/CEO of Students Without Limits
Genesis
A high school Gates Millennium Scholar and immigrant youth, Genesis will graduate with a 4.13 GPA and attend an Ivy League university to study chemical engineering. What gets her up in the morning? "Taking advantage of the opportunities my parents never had." Biggest obstacle? "Beating the stereotype. I have grown up in a neighborhood where gang violence and drugs are no joke. I have seen friends go down the wrong track … from pregnancy to death. As a minority, people don't expect me to be successful. I'm a girl, I'm Hispanic, I'm low-income, underrepresented and I'm a first generation college student. When I tell people about my accomplishments, they stare at me in awe, because it's not expected." 
Genesis is shattering stereotypes with her life. She is a model for all who struggle to persevere through challenges. Please pray for Genesis. 
Daniel
Daniel's brother was brutally murdered in Mexico, in one of the most dangerous cities in the world. His mom suffered constant threats because she would not stop investigating her son's death. As a result, she was forced to go into hiding, and Daniel and his siblings endured long, painful periods of separation from her. Finally, the family was able to escape the violence and enter the United States as asylum seekers in 2016. Since then, they have not looked back.
Daniel uses his struggles and pain to grow as a person and also to help others by sharing his story at his school's SWOL weekly meetings. He encourages his peers to persevere against all odds. With his late brother as his inspiration, Daniel is dedicated to obtaining a degree in electrical engineering at the University of California. In his words, Daniel wants to "revolutionize the car industry" and "show people that electric cars are the future and that there will be no future if we continue to damage our ecosystem and use nonrenewable resources."
He also has a passion for physics and plans to become a physics teacher once he retires from doing his part to improve the world. Please pray for Daniel and his family.