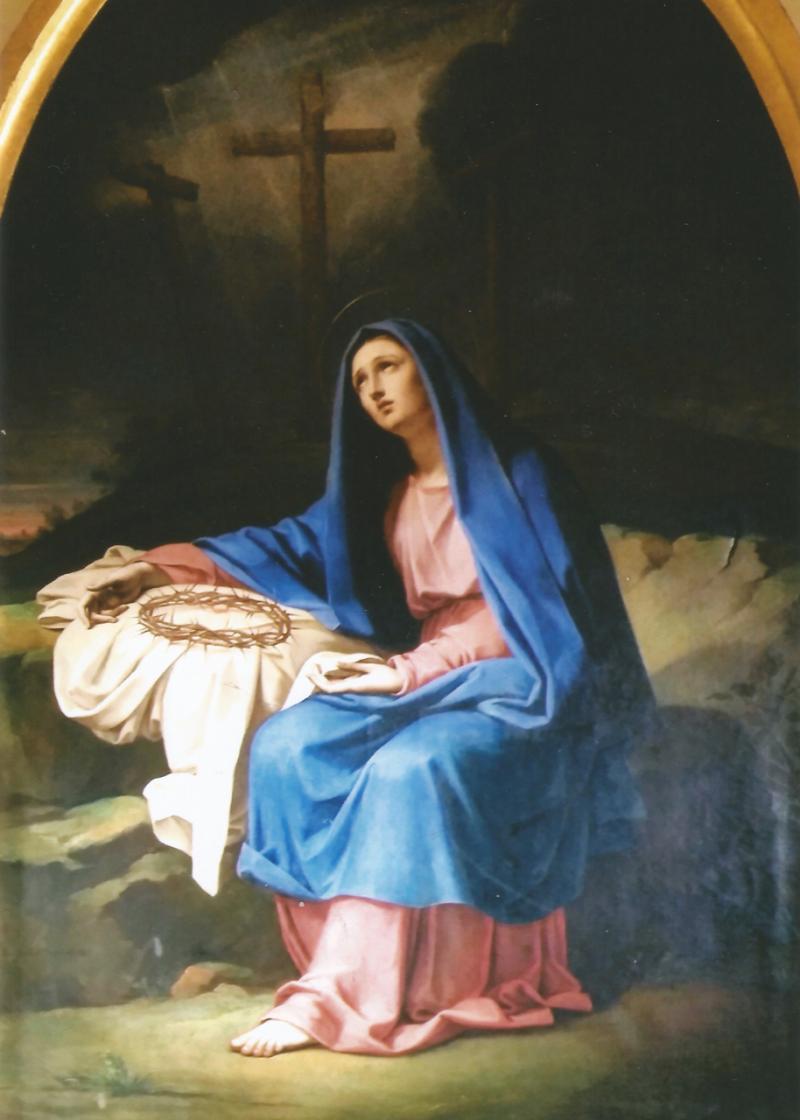 Week 25: September 15, 2020
Hear me, O Lady of Sorrows …
my heart has been cracked open …
by all that tempts my disillusion …
division
discord
mistrust
confusion
despondence
depression
addiction
isolation.
My heart has been cracked open …
by the global crisis that engulfs and rages …
fierce winds
mighty rains
unrelenting fires
rampant flooding
earth warming
ozone vanishing.
My heart has been cracked open …
by the people I love and the anguish they experience ...
systemic racism
COVID raging
safety seeking migration
unjust incarceration
affliction to my Black and Brown siblings
human judgements of another's heart.
My heart has been cracked open …
and so, to you …
I bring my sufferings to mingle into the mystery and magnificence of yours.
From generation to generation in the Sacred Heart family,
we have come to you
in moments of fear, judgement, paralysis, inaction, stuck-in-despair, and hopeless disempowerment
You have not waved a magic wand of disappearing challenge
but, you shower upon us the grace of courage, the tenacity of perseverance, the mystery of strength enough for today, the invitation to transformative values, the strength of refusing to walk the way alone.
In your presence, there is not simple solution or indisputable pathway,
but the courage to take the next right step
and to hold on to the promise of resurrection – but not before the cross.
We sit with you … that you can hold our hearts.
We wait with you … that you might whisper the word of courage.
We trust in you … that we might be makers of hope, builders of trust, scaffolds for repair, givers of love.
Be with me, O Lady of Sorrows.
Dwell fiercely in my cracked open heart.
By the HEART Response Team
Image: Our Lady of Sorrows, Villa Lante, Rome, courtesy of RSCJ International
More on Our Lady of Sorrows in the Society of the Sacred Heart