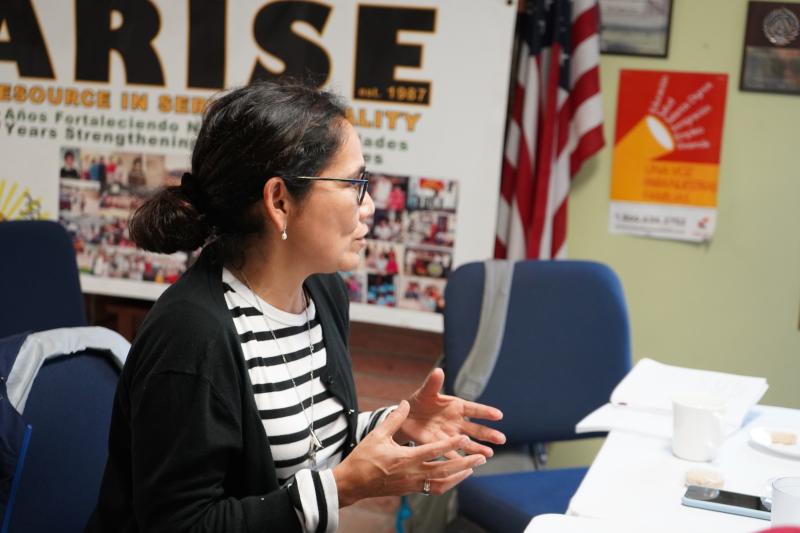 The Society's vocation ministry shares the mission and charism of the Society with women who are discerning God's call to live and share their gifts in order to discover and reveal the love of God in our world.
After six years serving as the director of vocations and head of the vocation team for the United States – Canada Province, Mary Finlayson, RSCJ, has decided that it is time for a change in ministry. Throughout her time as director, every woman whom Sister Finlayson accompanied received her keen attention and generous prayerful support. The various committees on which she served, such as the initial formation team and the heart response team, benefitted from her experience and insights. Her many contributions to the life of the province are a blessing and Sister Finlayson will continue to bless many through her ministry of accompaniment in Halifax, Nova Scotia.
Sister Finlayson's decision has given the provincial team the imperative to reflect on the nature of vocation ministry in 2021. The work of both the province's initial formation team and the international vocations commission underscore the necessity to position vocation ministry in the context of the Society's call to serve young people.
Thus, the provincial team has asked Reyna González, RSCJ, to serve as the director of young adult and vocation ministry. Sister González has more than 20 years of experience as an educator, administrator and consultant. Currently, the chair of the Society's international vocation commission, she has guided several youth-oriented projects, including the Summit Leadership Academy, Border Witness Program, the Global Citizen Program and is the creator of the Call Me Back app, a tool for discernment and life exploration for young adults. Sister González previously served as director of vocation ministry when she was a member of the province of México.
Sister González will work with a team whose membership will be announced later this month. She joins the initial formation team – Lisa Buscher, RSCJ, Mary Charlotte Chandler, RSCJ, and Ellen Collesano, RSCJ. Sheila Hammond, RSCJ, will also join the team later in the year.
Provincial Suzanne Cooke, RSCJ, invites us pray for all youth and for all who accompany them, that their encounter with God's love may inspire hope and confidence.