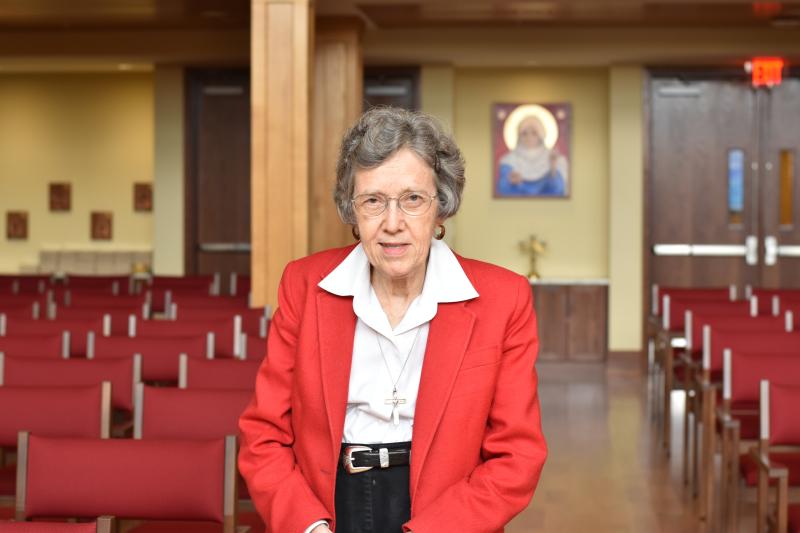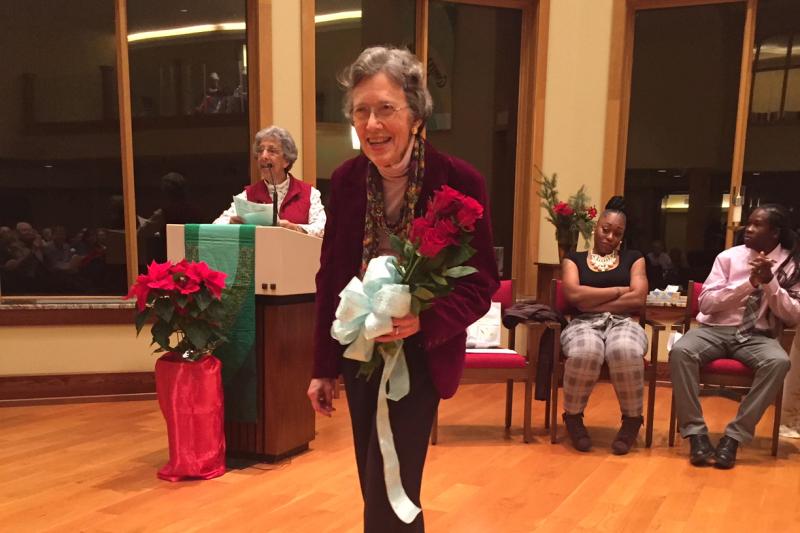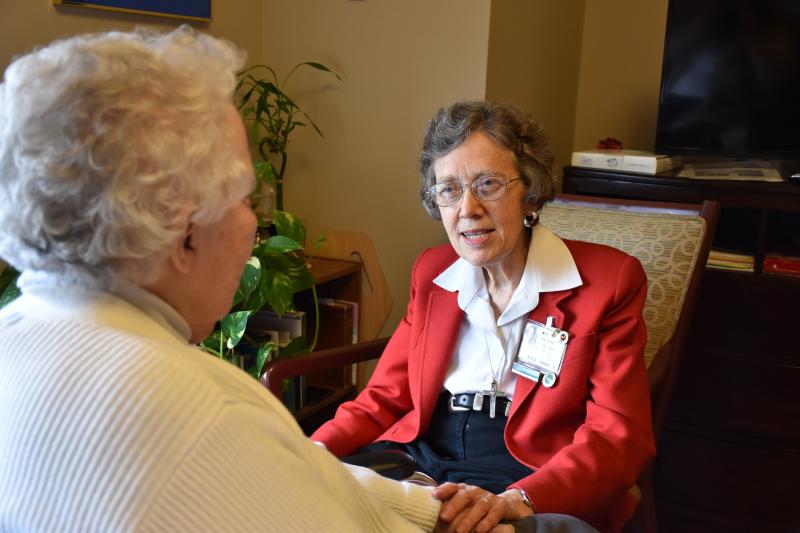 This January, members of The Sarah Community, a retirement facility in Bridgeton, Missouri, thanked and honored Elaine Abels, RSCJ, at their annual Founders' Day Award Ceremony as she concludes 12 years of service to the community.
Gifted a bouquet and mounted butterfly, the symbol of The Sarah Community, Elaine was recognized for her work across a myriad of ministries. Throughout her years, she served as director of spiritual care, director of mission integration and spiritual care, participated in the spiritual care team, was responsible for her department budgeting and served as a key role in their quality improvement program in the area of spirituality and mission.
Mary Beth Hunt, executive director of The Sarah Community, stressed how dedicated Elaine was to her ministry. "She's been an inspiration to many, and she'll be dearly missed," said Hunt. "We are a mission of love and she's been every bit a part of that."
The Sarah Community was founded by five congregations of women religious: The Daughters of Charity of St. Vincent de Paul, Franciscan Sisters of Mary, Society of the Sacred Heart, School Sisters of Notre Dame and the Sisters of Loretto. Their doors officially opened in 1999.
The Mission of The Sarah Community is to provide "a community where respect, compassion and a spirit of welcoming hospitality are key elements in meeting the retirement needs and providing long-term care to their members and the general public."
Hunt, on behalf of The Sarah community, praised and sent well wishes to Elaine as she continues her education through Richard Rohr's Living School for Action and Contemplation.