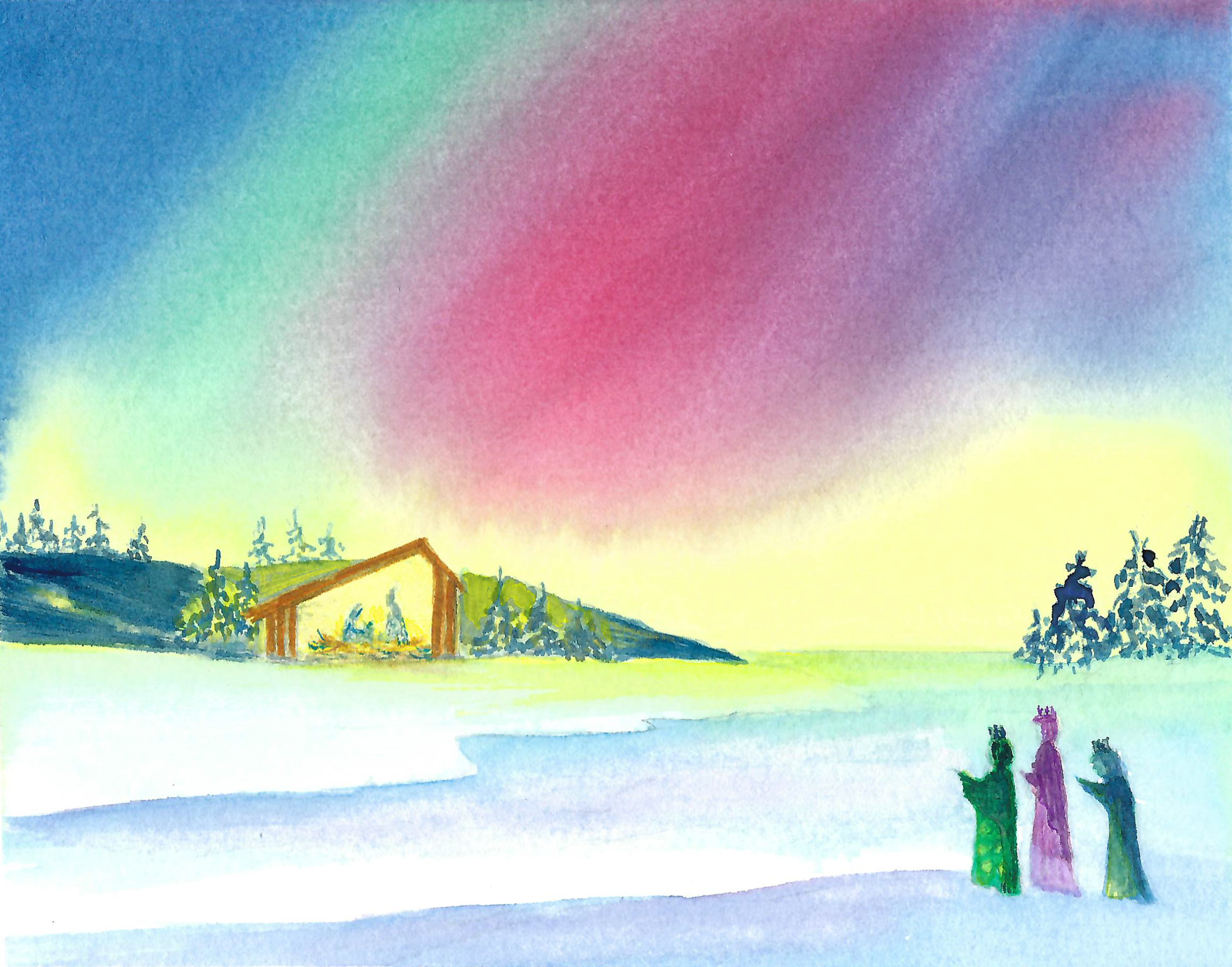 The world waits for our hope
to become acts of justice, mercy, compassion,
and love and love and love
so that winter may give way to spring
in the heart of our suffering world.
And the world may rise, refreshed and renewed once again.
 
May the Star of Wonder lead us to the Christ-child, to God-with-Us, now and always.
Merry Christmas to you and to our world.
 
With love from the Provincial Leadership Team:
Donna Collins, RSCJ
Maureen Glavin, RSCJ
Sheila Hammond, RSCJ
Mary Theresa Moser, RSCJ
Diane Roche, RSCJ
Written by Kimberly King, RSCJ
Artwork: "Lightscape" painted by Donna Dolan, RSCJ.