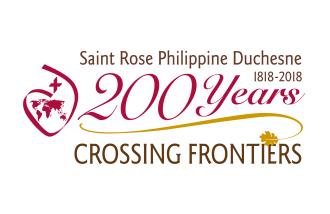 November 18, 2018 will mark the close of the Bicentennial celebration of the Society of the Sacred Heart in the United States and Canada. In 1818, St. Rose Philippine Duchesne and four companions arrived in St. Charles and within days opened a school in a log cabin, the first free school west of the Mississippi and the beginning of the Society's mission of education in the Americas. This festive Eucharist will include the premiere celebration of the Mass in honor of St. Rose Philippine Duchesne, RSCJ, composed by Michael Joncas for the occasion.
Join us for a Feast Day Celebration of St. Rose Philippine Duchesne at 2:30 p.m. Sunday, November 18, 2018 at the Cathedral Basilica of St. Louis for our bicentennial closing Mass.
On November 18, 2018, Eucharistic celebrations also will take place around the world. Consider hosting a celebration at your school or parish. The music composed by Michael Joncas will be available to download as soon as it is recorded.
Hotel Accommodations
We have been offered discounted group rates at the following hotels:
Embassy Suites by Hilton St.Louis~St. Charles Hotel
Two Convention Center Plaza
St. Charles, MO 63303
636-866-0173
Group Code: ASH
Holiday Inn Express St. Louis – Central West End
4630 Lindell Blvd
St. Louis, MO 63108
877-834-3613
Group Code: BSP
Parkway Hotel
4550 Forest Park Avenue
St. Louis, MO 63108
314-256-7714
Group Code: Saint Philippine Duchesne