Jul 19, 2018

to

Jul 22, 2018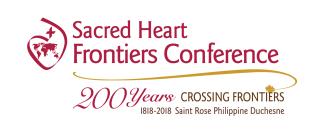 The Frontiers Conference will be held July 19-22, 2018 (Thursday evening, July 19, to Sunday noon, July 22) at Pallottine Renewal Center, Florissant, Missouri.
In honor of Philippine and what she began, we will explore the question, what are the frontiers for us today? We will explore this question under four major themes that converge not only key concerns of our world today, but also most of the primary directions emerging from the provinces' preparation for the General Chapter this summer: education, spirituality, JPIC, and internationality.
More information to come!