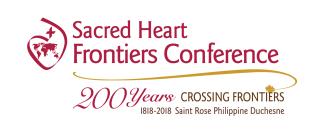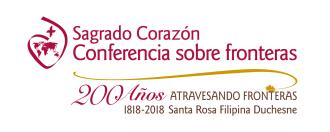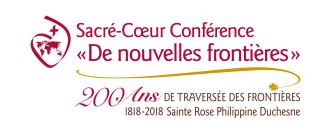 An academic conference in honor of Saint Rose Philippine Duchesne, who went to the frontiers of her world.
How is the Society of the Sacred Heart going to the frontiers of our day?
The Frontiers Conference begins on Thursday, July 19, with a presentation at 7 p.m. by Cokie Roberts at the Missouri History Museum, Extending America's Promise: Pioneering Women. For those at the Conference at the Pallottine Renewal Center, bus transportation will be provided to the Museum at 6 p.m. with box supper. Those who will go by bus must be checked in at the Pallottine Center before that time.
The rest of the Conference will be held at the Pallottine Renewal Center. The Conference ends at noon on Sunday, July 22. Box lunches will be provided.
Pallottine Renewal Center
Florissant, Missouri (Saint Louis)
Learn more about the speakers here.
Registration closed on May 10. 
Pilgrimages
Pilgrimages to sites where Philippine and the first RSCJ lived and worked have been planned. Touching the land where they labored and lived and prayed is a sacred experience. We invite you to consider participating in one either before or after the Frontiers Conference.
There are three options available:
July 17-18: Bus trip to Mound City, St. Mary's, and Sugar Creek, Kansas. 
July 23-24: The same trip will be repeated.
July 22 afternoon: A trip to St. Ferdinand in Florissant where Philippine and the first RSCJ opened a noviceship, a boarding school and a short lived school for the native Americans, and to St. Charles where the Shrine of St. Philippine is located.