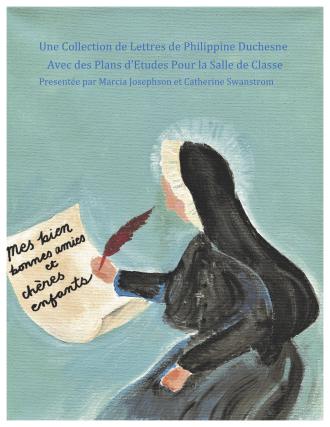 We are happy to share with you a new French-language classroom resource: Une Collection de Lettres de Sainte Rose Philippine Duchesne avec des plans d'études pour la salle de classe. This collection of letters and accompanying curriculum based on the French correspondence of Philippine Duchesne is designed for students in the advanced levels of the French language.
The aim of this bicentennial project is to inspire students to:
develop a deeper understanding and friendship with Philippine
appreciate our common Sacred Heart charism and heritage
consider their own vocation to respond to the needs of the world today
The project, created by Network faculty members Marcia Josephson, Sacred Heart, Greenwich, and Catherine Swanstrom, Villa Duchesne, is attached here in pdf format. The nine selected letters are grouped by theme: Vocation à la Mission, Voyages, Amitié, and Frontières. The curriculum may be read by students on a computer or tablet or printed as a book. Each letter is accompanied by an introduction, contemplative prayer time, a lexicon, an activity, and a project that relates the letter to the needs of our world today.
It is our hope that this project will be a lighter "pause" from the daily academic curriculum.
We ask that you share this pdf with language department heads and all French language faculty at your Sacred Heart Network School. Marcia and Catherine welcome your comments or questions.