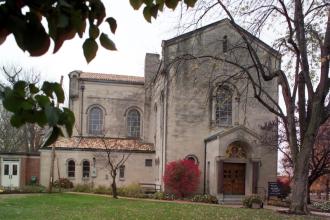 The Shrine of St. Philippine Duchesne in St. Charles, Missouri, is a lasting tribute to the French missionary Religious of the Sacred Heart who brought formalized education and a zeal for sharing the love of God to the Missouri frontier in 1818. 
It is located on the campus of the Academy of the Sacred Heart at 619 North Second Street, St. Charles, MO 63301.
Find out about Philippine's life, along with the history and decription of the shrine, by visitng duchesneshrine.org.