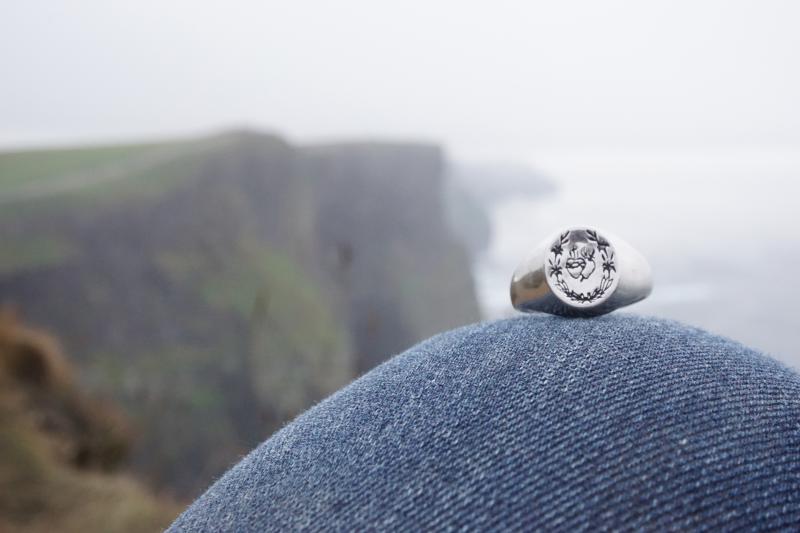 We each have a unique story or moment of coming to know the Sacred Heart of Jesus; through an RSCJ, an Associate, a service experience, our education, a vocational journey, our career, a friend or a spouse. Our encounters, though vast, draw us into a community, connected far and wide, full of diverse backgrounds, understandings, ideas, hopes and goals.
To think of the depth and breadth of our Sacred Heart community throughout the world constantly expanding is invigorating and life-giving to me. And it is this energy, informed by the Sacred Heart of Christ, that gives me pause. Pause because of the truly awesome opportunity and responsibility we have before us, each as individuals and as a wider community, bound by a common mission, to encounter our world, more specifically, our communities, the strangers we pass each day, our families, and our dear friends, and extend that which is at the core of the Sacred Heart – love.
Love, I find, is an invitation into the unknown, a call to awareness, to empathy, to compassion, to courage and, most wholly, into relationship, not just with God but with the God within each other. I believe this love asks us to encounter, to listen, to refrain from stereotyping, to let go of fear, to reflect on our uncomfortableness, to respect and to grow.
What might this look like today? Among several prominent issues in our day, I most poignantly think of the call to pay attention and respond to structural and institutional racism, which plagues our communities, and come to understand my role in combatting these grave injustices. I ask myself, am I attentive to the systems that benefit me, but not my neighbor? What are my attitudes and posture toward persons fleeing violence and seeking asylum in my own country?
Also, especially in this month of June, pride month, I am reminded all too well of the threats of and actual violence and harassment toward persons of LGBTQ+ identities. How am I to practice love in action to uphold the dignity of and combat the degradation and harm done to my neighbors – my brothers, sisters, peers and colleagues?
While there is no one answer to these questions, I lean on the example Jesus set. His very life was one of relationship and solidarity, especially with those on the margins. It begins with accompanying a stranger or a friend, listening, asking a question, contemplating on that which causes me fear or uncomfortableness, and allowing the Spirit to grace each and every encounter and transform me through the process.
Madeleine Sophie Barat once wrote, "Let your heart be more attentive than your head, for the Holy Spirit is love, and to take hold, it is more important to love than to understand." In this, we are reminded that love does not require our understanding. But perhaps, we grow to understand through love.
Today, we celebrate the Feast of the Sacred Heart, in a space and time fraught with both goodness and brokenness. In this brokenness lies vulnerability and a striking opportunity for healing.
On this feast, may the Sacred Heart of Jesus serve as an ever-present reminder to choose love wherever it calls us, and may we each find healing grace in our ever-growing relationships with ourselves and with our neighbors, near and far, as we continue to reveal God's love in the heart of our world.
Reflection: Erin Everson, alumna of Duchesne Academy of the Sacred Heart, Omaha, 2012; communications coordinator for the United States – Canada ProvinceImage: Duchesne class ring photographed by Erin Everson at the Cliffs of Moher in County Clare, Ireland