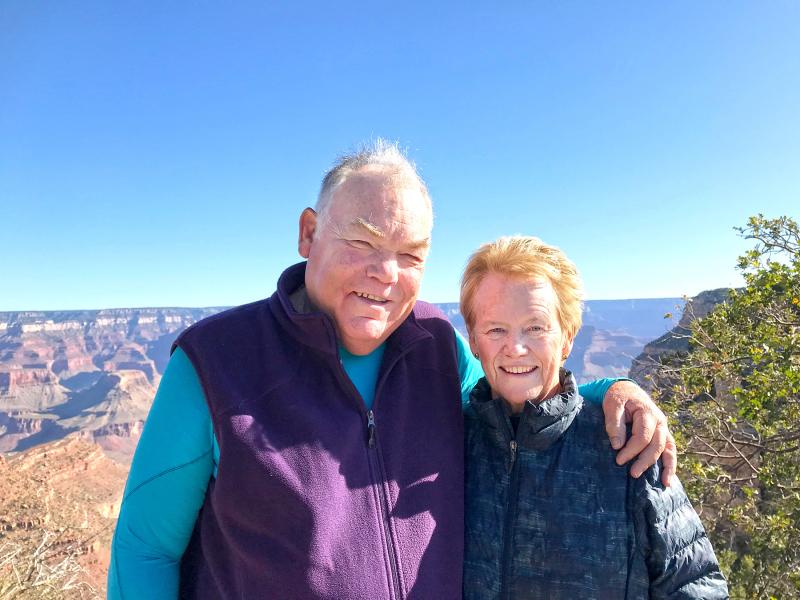 We hope you enjoy these "Stories from the heart" from our 2018-2019 Annual Report as they highlight the experiences of those throughout our Sacred Heart community.
Sacred Heart found me
by Catherine Kinabrew, New Orleans, Lousiana
Associate, Alumna of the Rosary and monthly donor
One thing I love about the Society of the Sacred Heart is the generous opportunities we have to enrich our faith lives. It doesn't matter which hat we wear – alumnae/i, Associate, Child of Mary, faculty/staff, board member, parent, student, donor – each hat has its particular way to connect us to Saint Madeleine Sophie Barat's singular message to let love be your life.
Even better, if we access the internet, we can find a wealth of prayers at rscj.org. What a profound blessing!
For all I have been given through the Society, I found a way to give back as a monthly donor. Sister Shirley Miller taught me how important it is for WOMEN to put their monies in places that matter. She also taught me that it doesn't take a gift of millions, but it's the faithful who give what they can. Everyone counts. Giving each month is my way to say thanks.
Along my Sacred Heart journey, I continually experience Saint Madeleine Sophie's motto as a lived concept. My present situation is a great example. In April 2019, I was employed at Hotel Hope, a temporary shelter for homeless women and children in New Orleans. Recently, one of our guests (pen name: WOTR) sent me a prayer. (See right panel)
Imagine my surprise – a Hotel Hope mom so open to sharing her deep faith in God's love for her!
All I can say is this: In many ways, the Society of the Sacred Heart found me, first as a young child and later as a donor. My response is to give back, to simply let love lead my life. Always surprising and inspiring me. Thank you, WOTR. Thank you, Saint Madeleine Sophie, for all of the ways your message continues to touch my life.
God is good all the time and when I'm down he's by my side.
Never gets weary, never gets tired,
strong and mighty.
Under his wings I hide.
He rocks me gently at night. He wakes me up,
starts my day off right.
Yes, he's good all the time.
I will stay with him
til I close my eyes
because he's good all the time.
WOTR – Words of the Redeemed
Annual Report 2018-2019