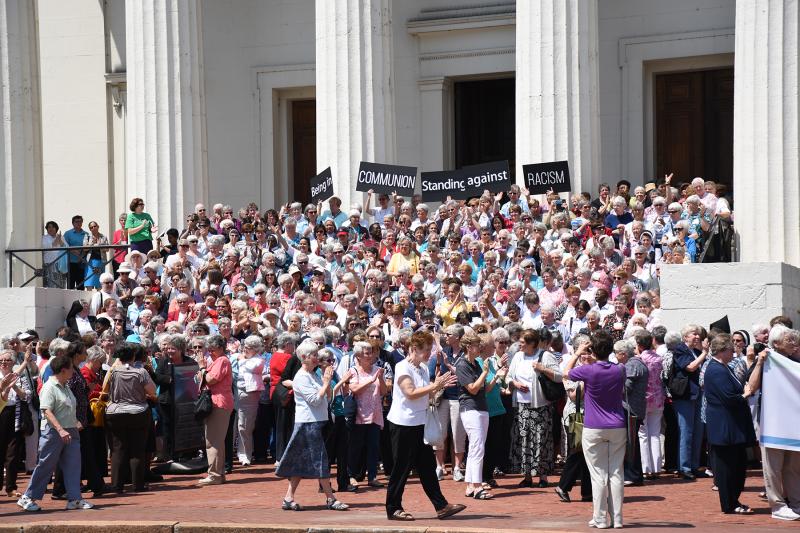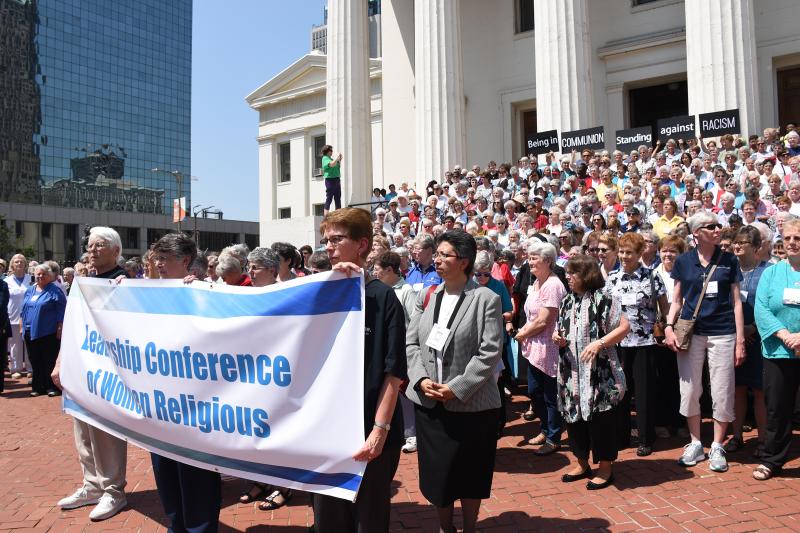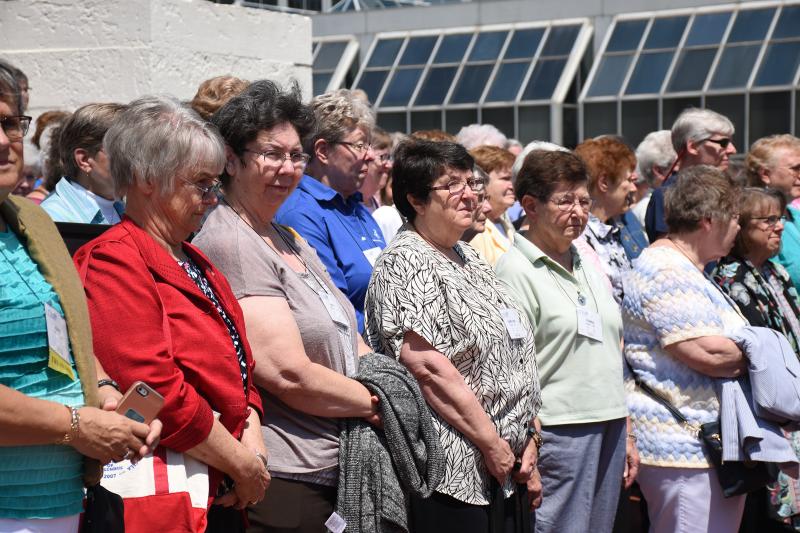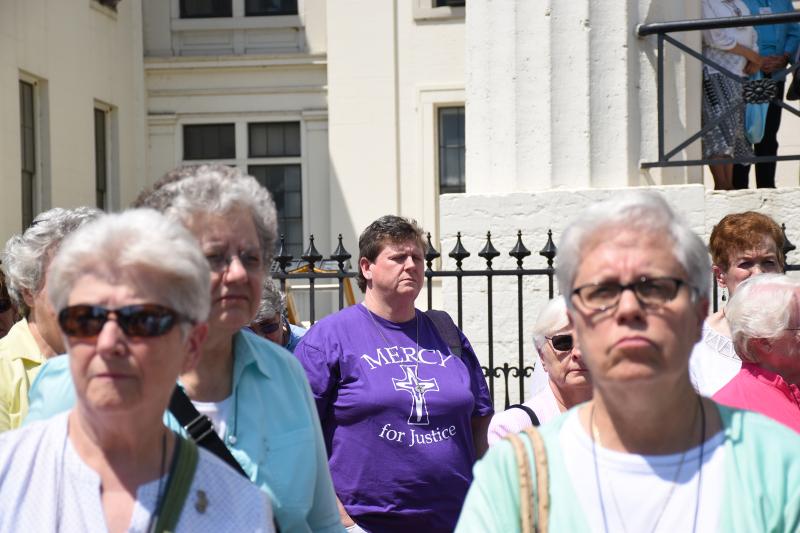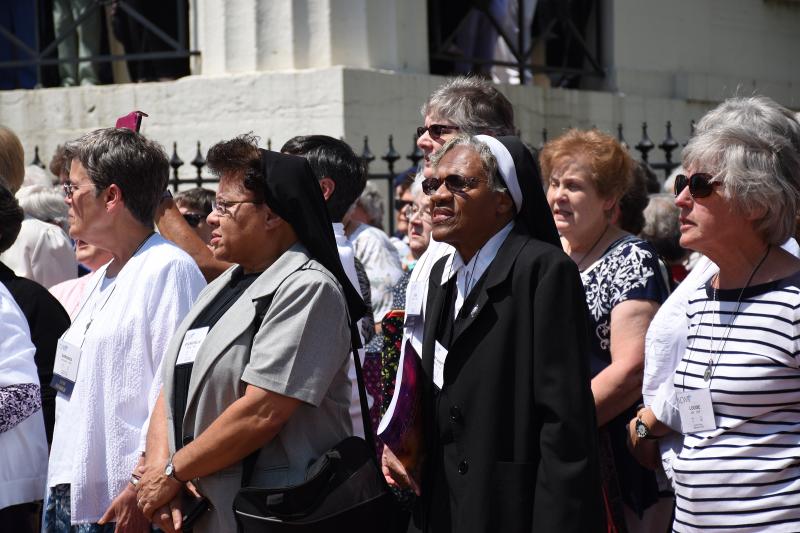 Friday, August 10, sisters from all over the country, including several RSCJ, gathered at the Old Courthouse in St. Louis, Missouri, to participate in the action "Being in Communion: Standing Against Racism." This action was a part of the Leadership Conference of Women Religious (LCWR) Assembly and included song and several minutes of silence and prayer.
The Society of the Sacred Heart affirms its commitment and stands firmly with LCWR in standing against racism.
The assembly unanimously recommitted to its 2016 assembly resolution which states: In the presence of constant and painful reminders of the deep roots of racism in our country, we the Leadership Conference of Women Religious reaffirm the 2016 assembly resolution and pledge to go deeper into the critical work of creating communion, examining the root causes of injustice and our own complicity, and purging ourselves, our communities, and our country of the sin of racism and its destructive effects. Following the passage of the resolution, the participants demonstrated their commitment by leaving the meeting area and walking outside to the steps St. Louis' Old Courthouse where Dred Scott sued for his freedom in 1846. There, the nearly 800 members stood in silent prayer to remember victims of racism and to pray for the systemic elimination of racism throughout the country and the world.
LCWR Assembly Explores the Call to Foster Communion a Fractured World
August 10 | LCWR | Being in Communion: Standing Against Racism