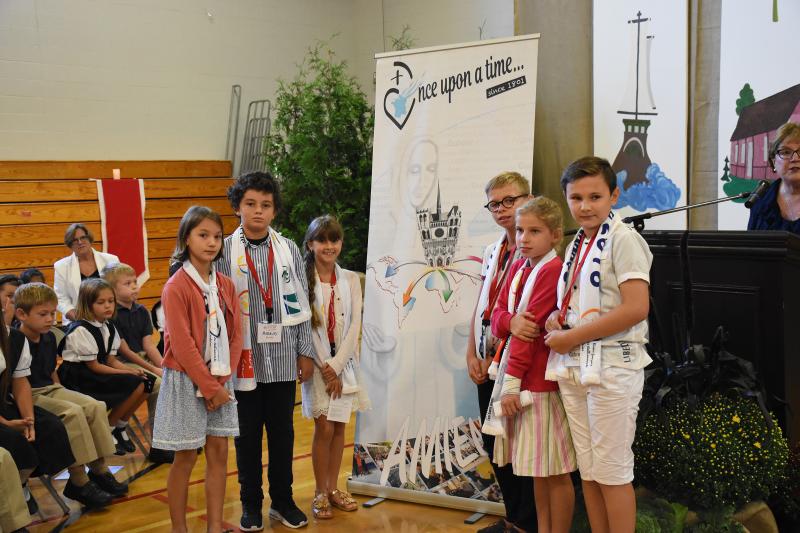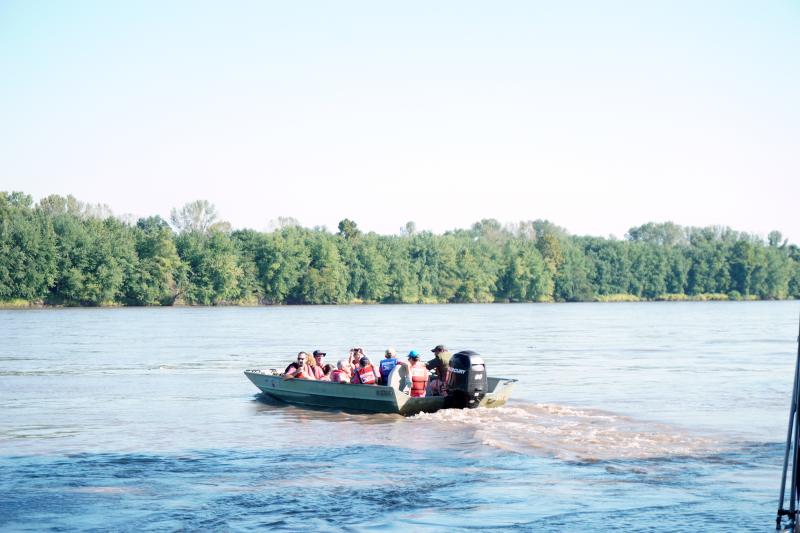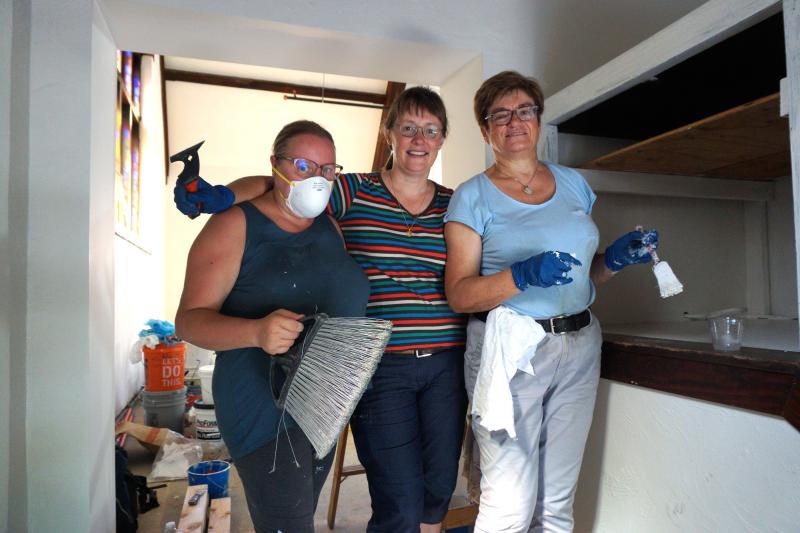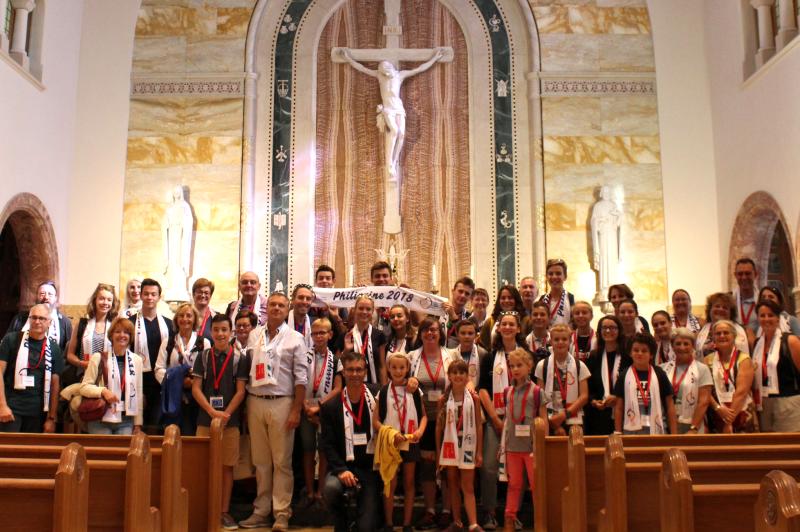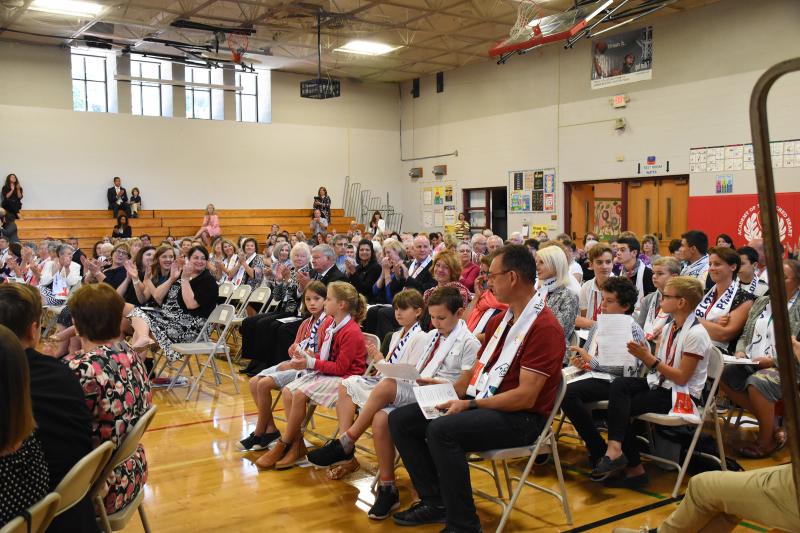 Forty-five students, faculty and staff who represent six of the seven Sacred Heart schools in France arrived in St. Louis on September 12, 2018, in order to participate in the Sacred Heart Global Service Day and explore where Saint Rose Philippine Duchesne lived and worked.
The group spent several days immersed in the life of Philippine with a two-day trip to visit Sugar Creek, Kansas, and Mound City, Kansas, a trip to Philippine's Shrine in St. Charles, and a day trip to Old St. Ferdinand Shrine in Florissant, Missouri.
The group also visited both Villa Duchesne and Oak Hill School in St. Louis, Missouri and the Academy of the Sacred Heart in St. Charles, Missouri. On Friday, the group attended and received special recognition at the 200th anniversary Mass at the Academy.
On Global Service Day, the group joined in service projects all around the greater St. Louis and St. Charles area. These included river clean-up at the Missouri River with Missouri River Relief and helping to renovate a new women's shelter for the local nonprofit All Among Us.
Their stay also included some local sightseeing. They attended Mass at the St. Louis Cathedral Basilica, took a trip to Grant's Farm, and enjoyed an evening watching a Cardinal's baseball game.
Merci pour votre visite!