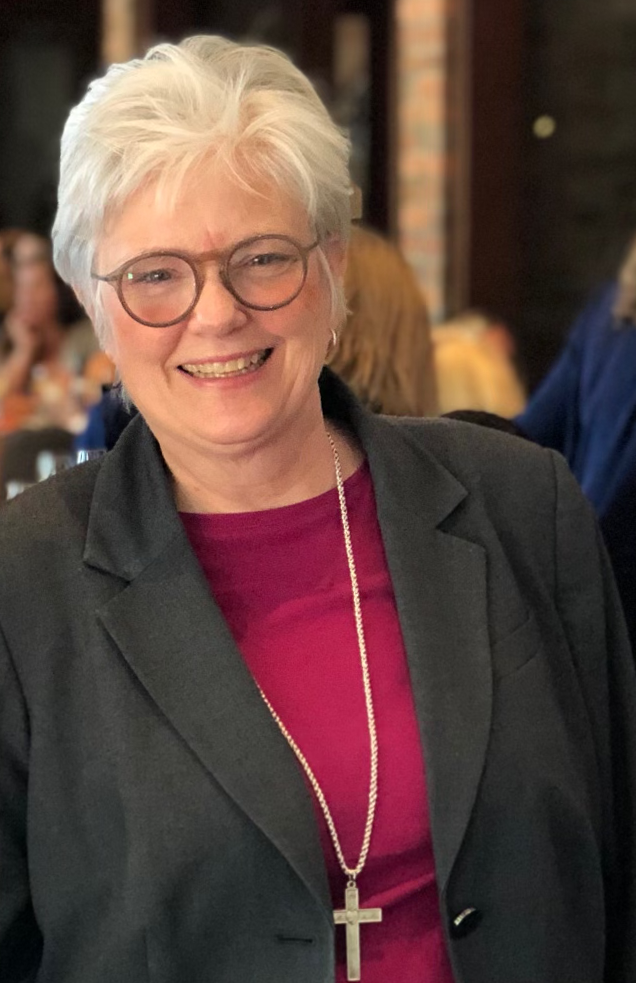 From the Leadership Conference of Women Religious (LCWR):
The Leadership Conference of Women Religious (LCWR) is happy to welcome Bridget Bearss, RSCJ, to the conference staff, as Ann Scholz, SSND, leaves her position on June 30 after serving as the associate director for social mission since 2011. We are deeply grateful to Ann for her enormous contributions to the work of justice and wish her all the best.

Bridget's position at LCWR will be associate director for transformative justice. This change in title reflects a desire on the part of the conference to re-imagine its work to further the mission of the Gospel. The term "transformative justice" captures the belief that the most effective ways we as women religious can respond to the suffering of this fractured world is at the intersection of contemplation, action, and being a presence of love and communion. We look forward to the ongoing discernment with the LCWR membership as to how LCWR can evolve this position in new and creative ways to best serve its members' needs in this area.

Another change that will be made in the justice work will be the hiring of a coordinator of the Laudato Sí Action Platform (LSAP). Although Bridget will assume her associate director role on September 1, she has agreed to begin service on July 1 as the interim LSAP coordinator until a permanent coordinator is hired. Bridget is well poised for this work since she has been a member of the LSAP US planning team.

Currently completing service on July 31 as the executive director of the Stuart Center for Mission in Washington, D.C., Bridget has brought her skills as an educator, artist, writer, activist, and facilitator to many ministries, most notably in several schools throughout the country where she has worked as a teacher, principal, dean, and head of school. A member of the Religious of the Sacred Heart of Jesus, she holds a bachelor of arts degree in education from Maryville University and a masters of education degree in educational policies and leadership from Washington University.

We look forward to Bridget's presence on the staff and are grateful for the many gifts she will bring to the conference.