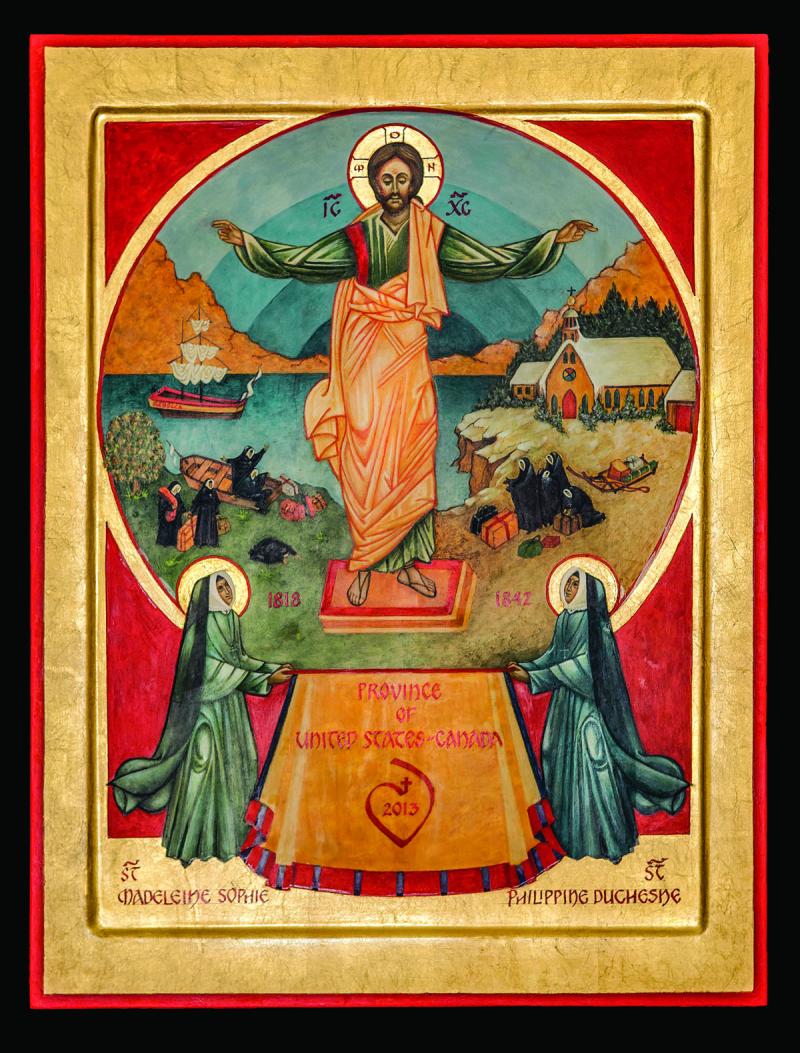 On this, September 15, the Feast of Our Lady of Sorrows, we are delighted to share the newest icon from Patricia Reid, RSCJ. Sister Reid spent several months writing this icon for the new United States – Canada Province.
Jesus Christ is the true focus of the icon. Within his shelter can be viewed scenes of Religious of the Sacred Heart arriving in our two countries. To the left, Saint Rose Philippine Duchesne and her four companions arrive in New Orleans in 1818, following an arduous journey across the Atlantic. On the right, Religious of the Sacred Heart, led by Mother Bathilde Sallion, arrive in St. Jacques de la'Achigan, outside Montreal in 1842. Christ's hands are outstretched in blessing the two foundations.
The Society's two Saints, Madeleine Sophie Barat and Philippine Duchesne, hold the banner with the province name and the year of its foundation.
The original icon will be installed in the chapel of the provincial house in St. Louis. Each member of the province and all associates received a card with the image.
Icon by Patricia Reid, RSCJ
Photographed by Sam Sweezy