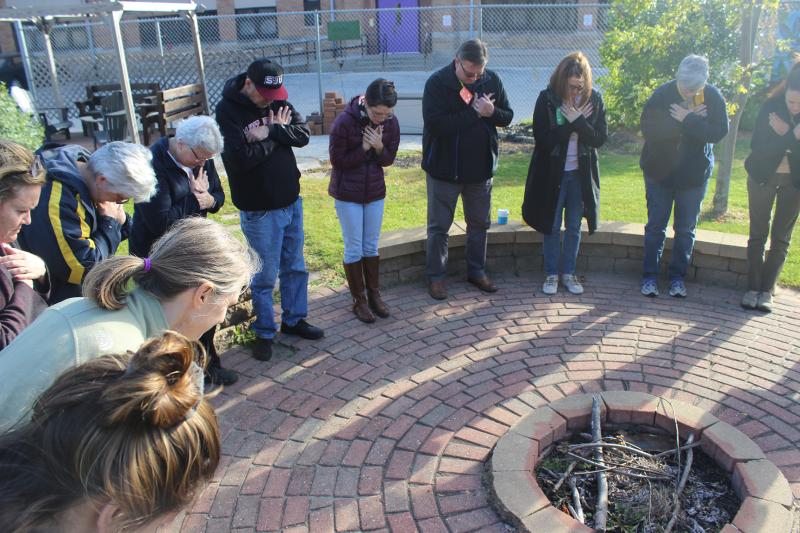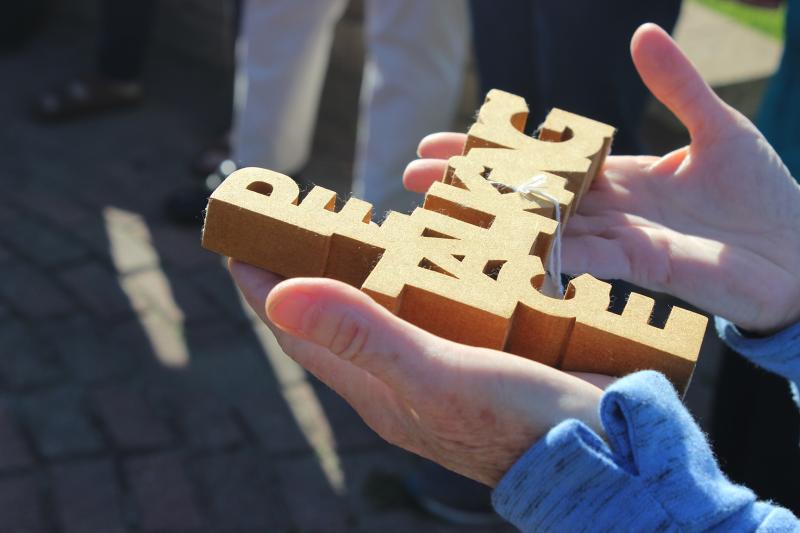 Last January, I had the opportunity to hear a presentation given by Caitlin Morneau from the Catholic Mobilizing Network on the circle process of restorative justice. At that time, I recognized a synchronicity with the mission of the Society of the Sacred Heart and Stuart Center that resonated in a way that called me to action.
Restorative justice values the presence and experience of each human person, understanding the importance of generative listening, deeply grounded questions and integrating thoughtful interaction with personal reflection. Grounded in the tradition of indigenous people and the medicine wheel, this practice allows participants to communicate from the level of personhood rather than from only the question, action or conflict.
In addition, restorative justice "emphasizes repairing the harm caused by conflict and wrongdoing. It provides an opportunity for everyone impacted by an incident to come together in a safe space to address their feelings and needs, and reach a resolution that repairs the harm and restores relationships." (Circle Keepers Training Program)
After reading books and articles on restorative justice, I became even more convinced that this process and way of being integrates the commitment we have at the Stuart Center to justice, empowerment, education and partnership.
I was delighted for the opportunity to attend a Circlekeeper Training at the Precious Blood Ministry of Reconciliation in Chicago, Illinois, this past October. Even better, was the opportunity to share this experience with Ellen Collesano, RSCJ, and Ruth Cunnings, NSCJ. The four-day training was put on by the Catholic Mobilizing Network in partnership with the Precious Blood Ministry of Reconciliation.
Together, we learned and experienced the impact that the "circle process," a core restorative justice practice, has had in the lives of participants in settings ranging from the criminal justice system to school districts.
These specific communities have adopted the practice in lieu of conventional punitive discipline programs. This practice also has been used in religious communities seeking new ways of shaping a common future.
From this place of value, we seek to build bridges between and among people and to create coalitions of hope in the midst of challenge or despair.
My sister Ellen Collesano explained the circle process most clearly as "focused on making connections and promoting healing and community building." All of these values, she expressed, could immediately apply to our lives as RSCJ and our call to be "women of communion" wherever we are engaged in ministry.
In the same vein, I believe the charism of the Society of the Sacred Heart impels us to value the quality of relationship and the dignity of each one with whom we interact. From this place of value, we seek to build bridges between and among people and to create coalitions of hope in the midst of challenge or despair.
In restorative justice, I found both a pedagogy and a methodology that is both proven and deeply challenged me in my professional work and my personal interactions.
While I continue to navigate the terrain of implementation of the "circle process" at both the Stuart Center and in other circles of relationship, I am convinced that this process is both uncomplicated and transformational. It is a way of being, of discovering our values and the guidelines needed to maximize the effectiveness of the many ways we gather. It is also a way for people with differing or polarized views to find common ground.
I look forward to discovering how this can lead us towards the vision of mutuality and trust that we seek, inviting others to join me and the Society on this journey.
 
Photos courtesy of Catholic Mobilizing Network