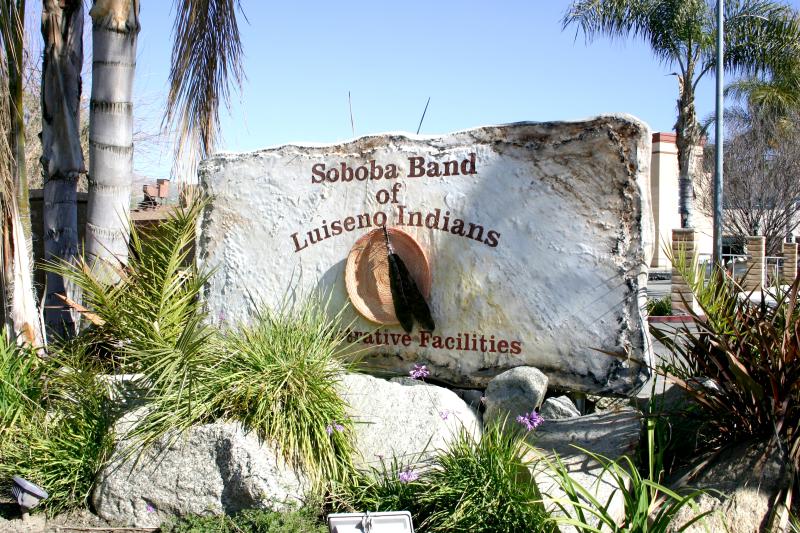 Since 1994, many RSCJ have served with the Indian people at the Soboba Reservation in Hemet, California. The last two RSCJ, Marianna Torrano and Adele Schroeder, acknowledge it is their time to leave this ministry to the care of others. They will end their ministry on February 1, 2020.
The community hosted a farewell celebration and reception to thank the sisters and the Society of the Sacred Heart for its over 25 years of service to the Mission.
Over those 25 years, RSCJ served in a multitude of projects and ministries. RSCJ have served on the board of directors for St. Jude Mission School, a catholic elementary school located on the reservation, and for the Kateri Tekakwitha Fund, established to fund ministries to the Indian people. They have served in direct ministry through teaching, assisting in choir, catechetical work, leading retreats and bible studies, and visiting families, and have aided in grant writing and securing grants for many of these ministries.
Also, during this time, they occasionally welcomed students from Sacred Heart schools to assist in various volunteer projects.
Sister Torrano wrote that their time at the reservation has been rich and rewarding and those of us who have been involved in any way have been changed by the experience.
She continued in stating they admire the Indian people's approach to family – the great extended family; their strong connection to the "spirit world" and ancestors; their prayer styles and pervading sense of God the "Creator," which can enlarge our own sense of the spiritual.
These are only a few ways in which RSCJ have grown, among many others. The sisters who served and the Society will always hold the Soboba Indian Reservation close to their hearts and deeply in their prayers.
Marianna Torrano, RSCJ, contributed to this article.