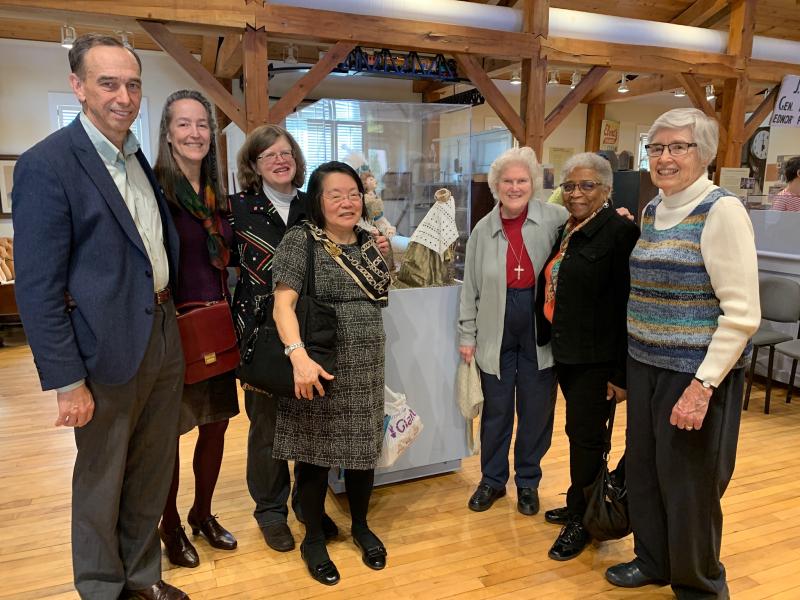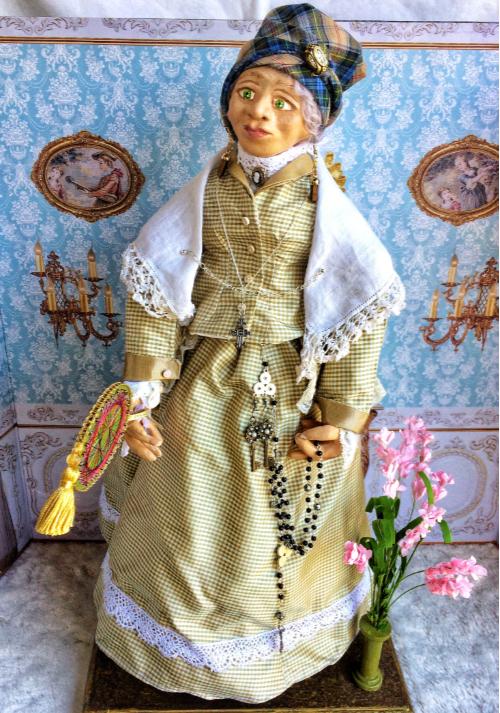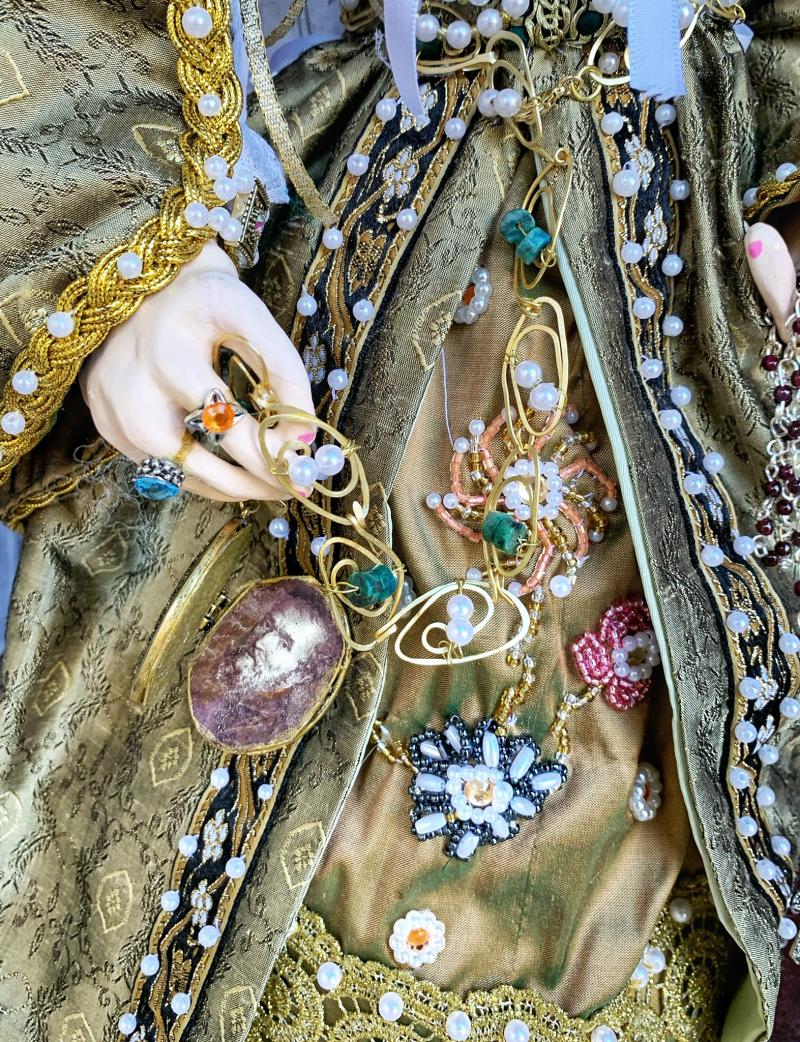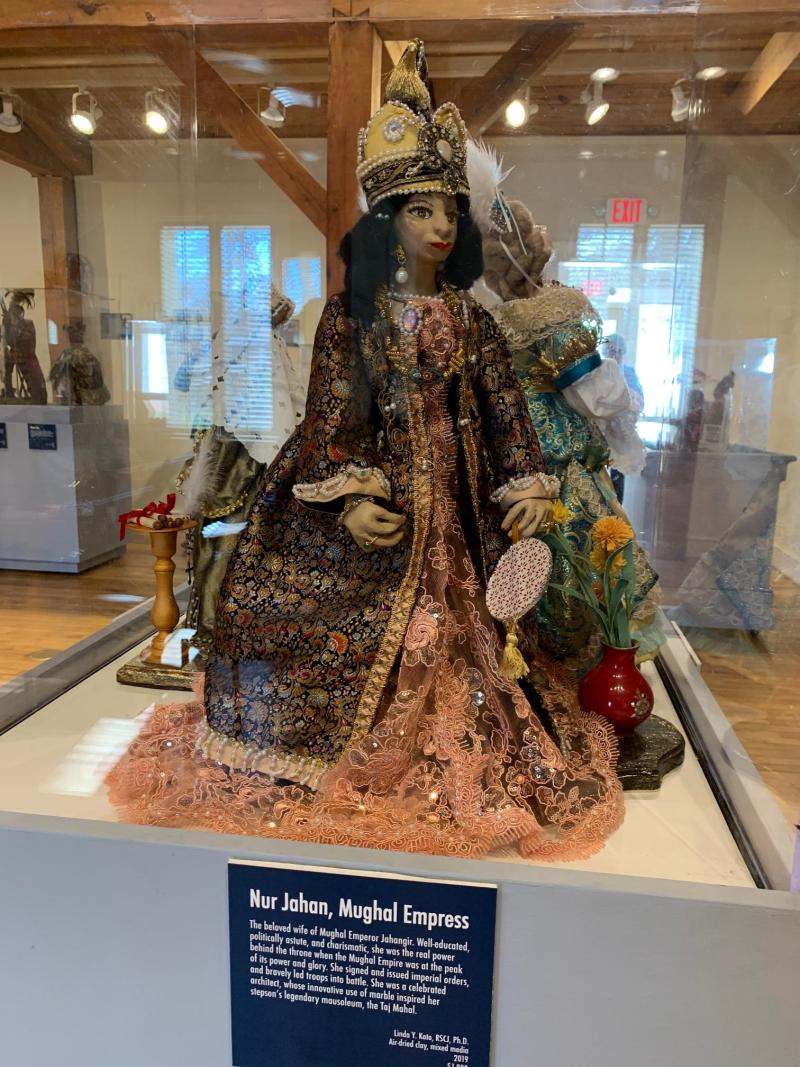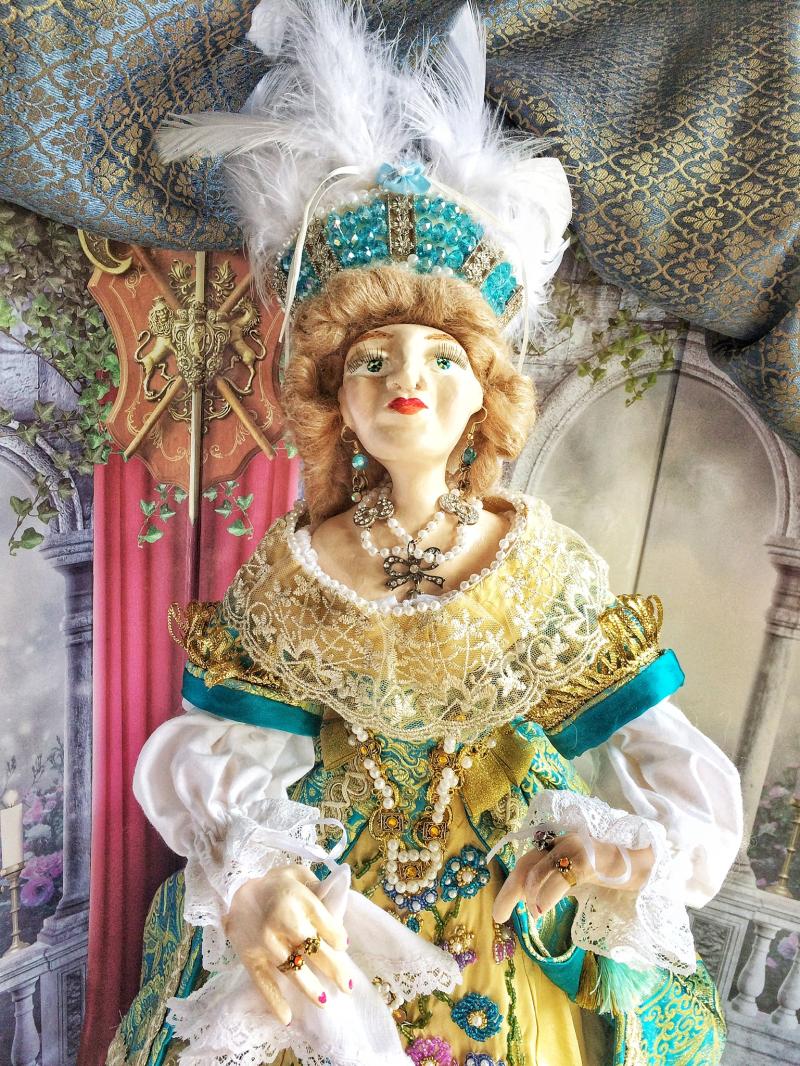 Why this mission
I was drawn as a child of the '60s to the Society's mission of making God's love visible in the world, with a focus on education, human development and promotion of social justice.
I spent years teaching in Sacred Heart Schools and worked for decades in corporate research firms designing, implementing and evaluating cutting-edge public and nonprofit workforce development and social service programs for enabling low-income communities and persons with disabling conditions to achieve socioeconomic independence and well-being.
As I entered my 60s, however, I began looking in earnest for ways and venues to engage people, as our mission has been challenging us to do, across barriers of race/ethnicity, culture, class, gender and ideology, that seem so monumental in these polarized times. 
Mission in the arts
A critical means for me to do so has become the arts, specifically, by adding doll artist to my many identities and roles.  
I have always been fascinated by cultural and biographical history, particularly about the roles that women played in both daily life and world changing events. Thankfully, feminist biographical research in the past few decades has shed much needed light on this topic and helped to correct the often distorted, even vilifying, coverage that women have received when they assumed leading roles in the government, military, arts, social reform, etc.
My hand-made dolls, 15-to-20 inches tall, are portraits of women who overcame the monumental barriers imposed by societies around the world on their gender, to become political, business or religious leaders, revolutionaries, intellectuals, artists, authors and soldiers. My focus in this art form is pre-20th century, going back to ancient times, and often about women whose significance is not well known in the West. Gowns and accessories are all handmade and historically correct, down to undergarments and jewelry. My signature is also delicate bead embroidery that bedecks many elaborate gowns.
Eliza Nebbitt
One of my most recent creations is a doll of Eliza (Liza) Nebbitt, the first enslaved person owned by the Society in the United States. I made this doll based on her studio portrait, to represent and attempt to honor her and all those who experienced forced servitude under our order. They are co-founders of our institutions in Louisiana and Missouri. 
I worked with my doll studio colleagues in analyzing Eliza's photo. One, a board member of the National African American History and Culture Museum (Smithsonian) in Washington, D.C., shared it with experts who analyze 19th century studio portraits of black subjects. It seems that the photographic, lighting and photo development technology of that time were unable to capture the nuances and variations in the skin tones of black persons (nor of white subjects). Most black persons and people of color ended up appearing very dark. (Asian subjects, too, either look really white, if they tended to fairer skin, or very dark, even pitch black.) 
My friend and her Smithsonian colleagues examined the photograph and concluded that most likely Eliza had mocha or cafe au lait colored skin tone and also had hazel eyes. Therefore, I intentionally created Eliza's doll with these characteristics. Like many enslaved persons, she was probably of mixed-race background, and this was probably not documented in her records or those of her parents, grandparents. 
My foundation as a doll artist
As background, I owe my interest and skills in doll artistry to the tutelage and mentoring of Professor Gwendolyn Daniels of Montgomery College, Takoma Park-Silver Spring Campus, a brilliant doll artist and one of the few instructors in the United States whose medium is air drying clay. (This precludes the need for a kiln to fire the doll parts.) 
My fellow colleagues[1] and I who study with her have formed an informal studio of doll artists in this medium. My colleagues currently are all black women, retired from trailblazing careers in the federal government, (including the U.S. Foreign Service), business, education and couture. Through doll making, my black colleagues are exploring, interpreting and sharing aspects of the black experience in the United States, African history, the African Diaspora around the globe, their own ancestors or pure fantasy. 
The group has become a wonderfully supportive "safe space" for not only advancing our art, but also for sharing and addressing issues arising from differences of culture and race/ethnicity. For me, what a gift in our polarized times to be able to ask any question, share any idea, about the black experience, given the caliber of the knowledge, education and experience of these women! 
Where I am today
Recently, the Sandy Spring Museum in Montgomery County, Maryland, invited us to present our dolls in the exhibition, "Art Dolls: Figurative Sculptures Tell A Story." The exhibition, which continues through March 1, 2020, showcases our efforts to educate through dolls as a medium that can transcend barriers in engaging, informing and starting conversations.
Some early success in this endeavor seemed to be evident in the enthusiastic response that the exhibit had at its well-attended opening reception on January 12, and in the diverse demography of the attendees. Regardless of the visitor's background, age or ideology, each seemed to be drawn to the exhibits, carefully reading the accompanying descriptions of each doll, often exclaiming in wonder that they had never known about the depicted person, community, event or issue, turning to us for further information and discussion. (Along with the dolls, we also had framed illustrations on the walls of the processes we had used to research, design, assemble and dress/accessorize our dolls, with a view to educating fellow artists and nurture new ones.)
I found myself busy fielding questions well into museum closing time from an array of people, ranging from details about the research and work of making the doll, to lessons to be drawn from the women they represented for women's leadership and gender roles today: "How did a woman in a Muslim royal harem manage to leave it, meet openly with foreign dignitaries and lead armies into battle? What specific characteristics and strategies were critical to the success of each of these women?" 
Sisters Joan Ewing, Pat Geuting and Clare Pratt kindly provided a much appreciated RSCJ presence at this reception.
What's next 
I will be part of a panel hosted by the Library of Congress' American Folklore Center, as part of its Benjamin A. Botkin Lecture Series, titled: "African American Doll Making and Puppetry: Renegotiating Identity, Restoring Community," on February 18, 2020. My part is to discuss my doll of Eliza Nebbitt and our current efforts to document the extent of our slave ownership, trace descendants and offer recompense.
I will also be launching an Etsy site in February to sell a selection of my historical dolls to the public. Earnings will go to the United States – Canada Province to support our ministries. The ones displayed at the museum are on sale, as will be others I have made for the Library of Congress' gift store. 
[1] My colleagues are Camila Bryce-LaPorte, Barbara Hunter, B. Killen, Lezetta Moyer, Adrienne Price, and Bernadine Smalls.