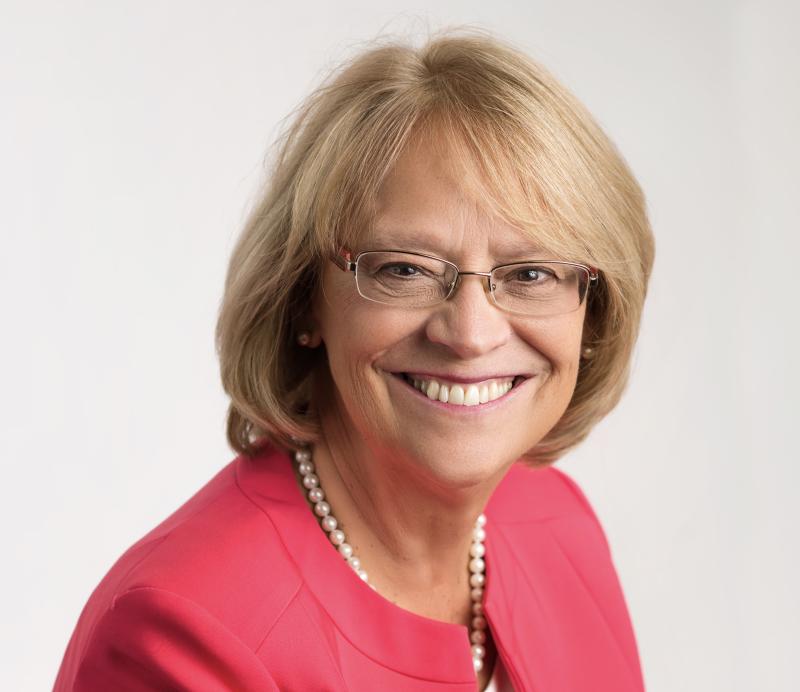 This past July, Elizabeth Hicks, Chair of the Network of Sacred Heart Schools Board of Trustees, announced Sheila Haggas as Executive Director of the Network of Sacred Heart Schools in the United States and Canada.
Sheila had been serving as Interim Executive Director since January of 2022. Hicks remarked that Sheila has done an outstanding job in the role and that the Network Board agreed unanimously to appoint her to this position saying, "we could not find a more qualified and mission committed person to fill this role."
Sheila has more than 50 years of experience in education. She was a primary and middle school teacher, and served as a college faculty member and administrator for 14 years before being hired as the Head of School for Duchesne Academy of the Sacred Heart in Omaha, Nebraska. Sheila held that position for 20 years, retiring in 2015.
In accepting the Executive Director position, Sheila reflected, "I feel as though I've 'come home' to Sacred Heart and I feel blessed and honored to work alongside individuals committed and dedicated to a shared mission."
Sheila has served and continues to serve on the board of trustees of Schools of the Sacred Heart in Grand Coteau, Louisiana, and on the Sacred Heart Commission on Goals (SHCOG) – a commission which provides a system of accountability for living the Sacred Heart mission in each Network school. She also was a part of the committee charged with re-envisioning the Sacred Heart Goals and Criteria in 2020.
It is clear, Hicks remarked, that Sheila has outstanding credentials for this role and has already accelerated the Networks progress in executing its strategic plan and is meeting the needs of Network members.
 "The future of the Network and Conference of Sacred Heart Education will be built on strong, supportive relationships as we work together to offer expanded opportunities, mission-related experiences and additional resources for our members," said Sheila. "I'm deeply grateful for the warm welcome and promise of support from long-time colleagues and new friends."
The Society of the Sacred Heart, United State – Canada Province, joins the Network Board in thanking Sheila and welcoming her into this important role.
Copy adapted from the Network of Sacred Heart Schools.