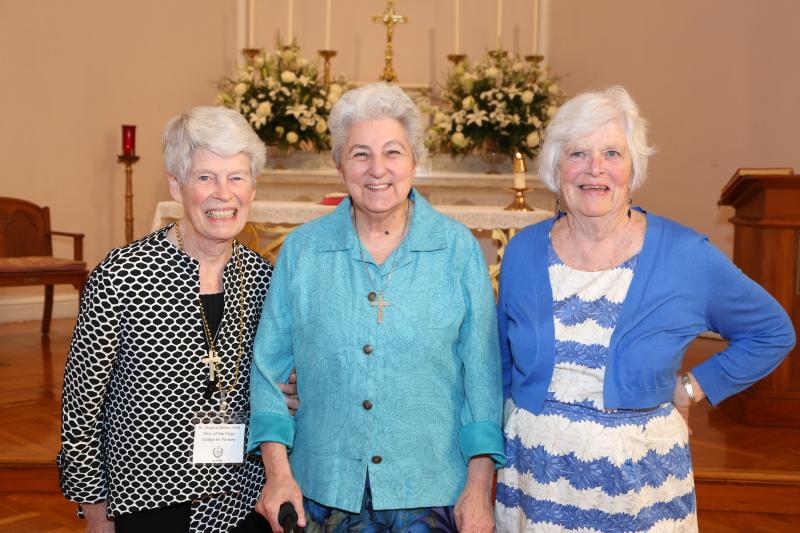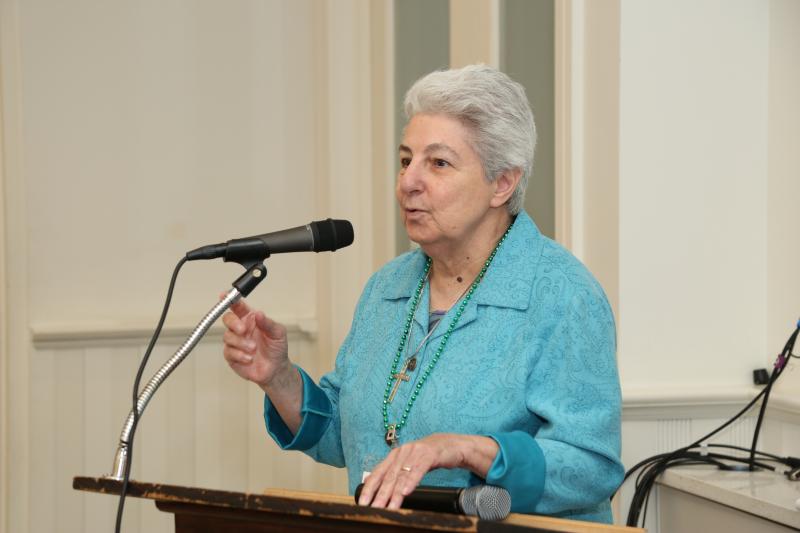 Sharon Karam, RSCJ, received the Woman of Conscience Award at the 42nd annual AASH (Associated Alumnae and Alumni of the Sacred Heart) National Conference, held in New Orleans, April 26–27.
The following remarks, presented by Jan Dunn, RSCJ, illuminate the love and heart Sister Karam so graciously gives to those she encounters.
"Sharon Karam is a Religious of the Sacred Heart who lives the words inscribed on her profession cross: 'One Heart and One Mind in the Heart of Jesus.' For more than 50 years, her way of service in the Society was educating the young and those who bore within them the future of the world in the fields of theology and literature.
"Her warmth and enthusiasm are contagious, inspiring countless numbers of students and adults to live the demands of the gospel of love, forgiveness and justice.
"To this day, Sharon delights in directly working with students on various service projects, including Angela House in Houston, which serves women exiting prison, and working for immigration reform. She also loves giving retreats and days of recollection, and was privileged to give the elderly sisters in the retirement center in Albany, New York, their annual retreat for two successive summers. 
"Always an entertainer, Sharon loves an audience. She can make us think deeply and differently, laugh at our warts and foibles, lead us to take action for righteousness and always know that God's love is everlasting and unconditional.
"Sharon's role model has always been Philippine Duchesne, whom she has often written of in verse and in prose, and who — like Sharon — invited all to join creatively in a common effort to transform the world."
Text provided by AASHPhotos courtesy of Loupe Photography