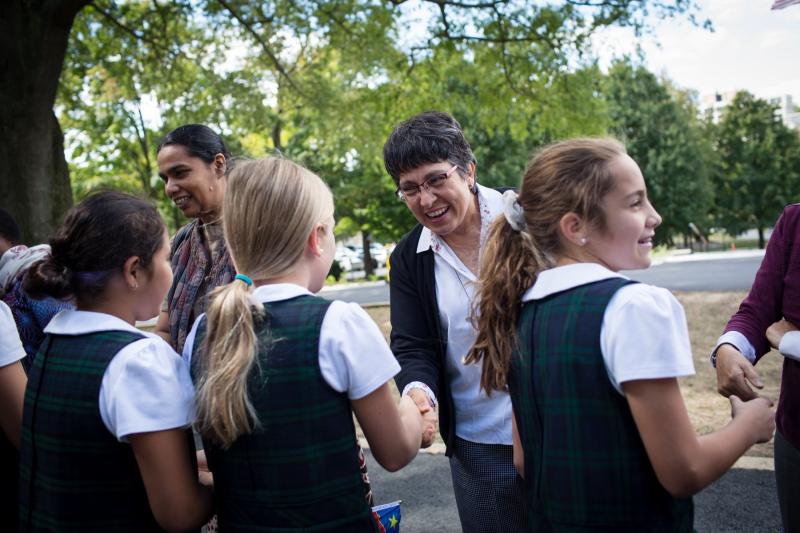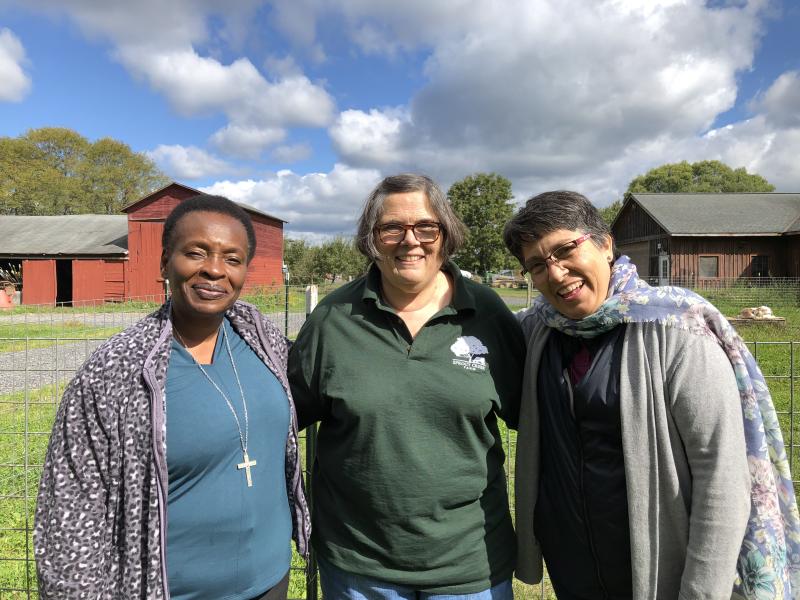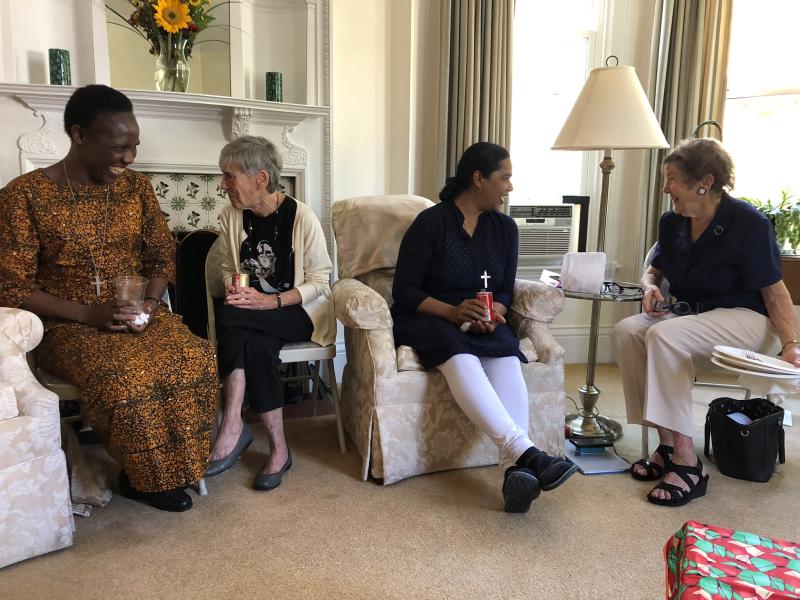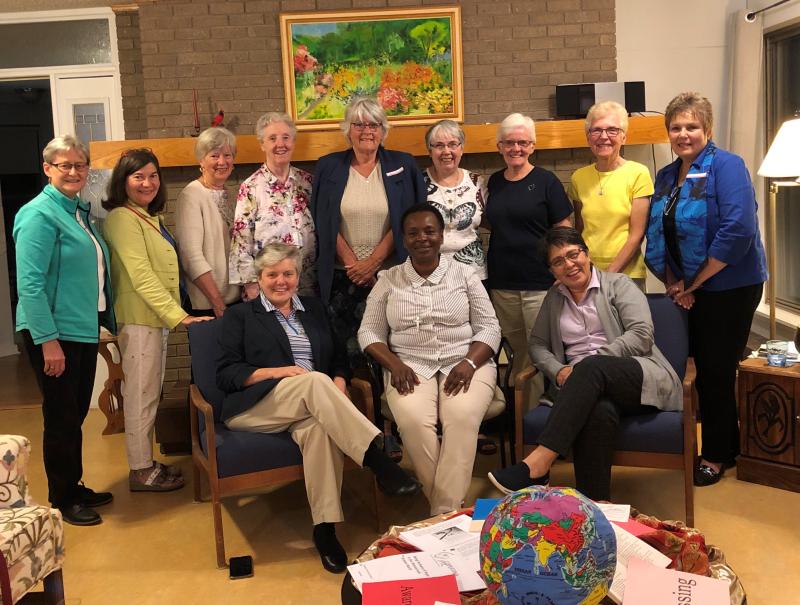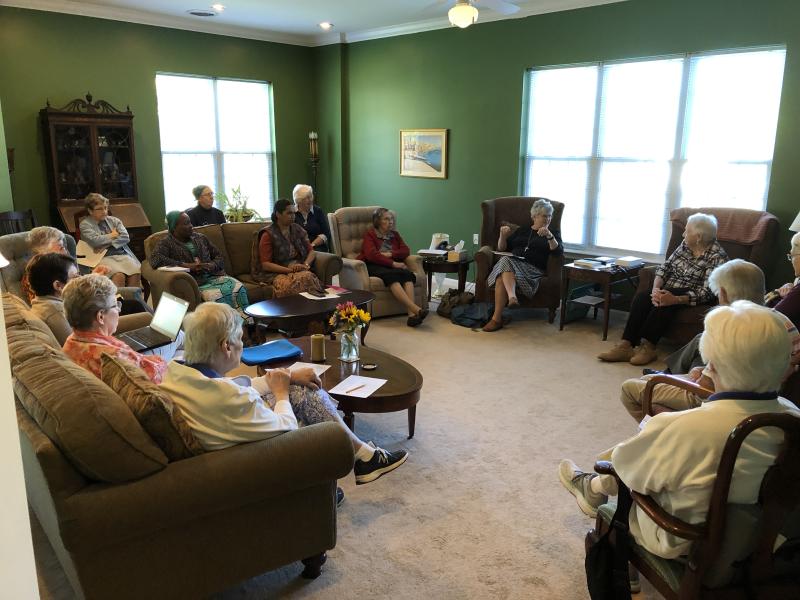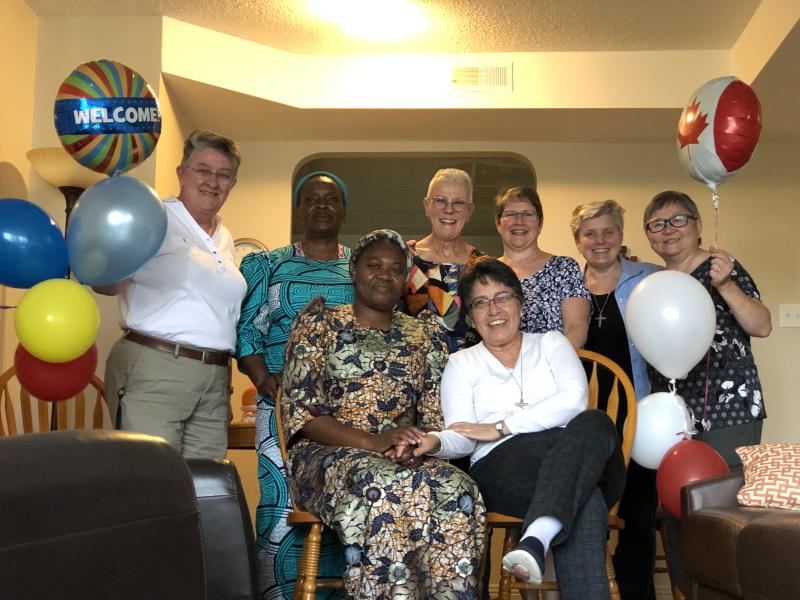 On September 16, 2019, members of the Central Team, formally known as the General Council, of the Society of the Sacred Heart arrived in Albany, New York, to commence their month-long visit in the United States – Canada (USC) Province.
The Central Team includes Superior General Barbara Dawson, RSCJ, and her council: Daphne Sequeira, RSCJ, of the Province of India; Marie-Jeanne Elonga, RSCJ, of the Province of the Democratic Republic of the Congo; Monica (Bodo) Esquivel, RSCJ, of the Province of Mexico; and Isabella Lagneau, RSCJ, of the Province of Belgium, France and the Netherlands. Sister Lagneau was unable to attend this portion of the Central Team's trip.
USC Provincial Sheila Hammond, RSCJ, along with other members of the provincial leadership team are accompanying the Central Team.
"We are here to discuss new ways to connect, listen to the voices of the USC province and their vision for the future, as well as share our vision and hopes for the Society," said Sister Dawson.
As noted in the Society of the Sacred Heart Constitutions, the superior general, with the help of her council, has the responsibility (among others) to keep the Society alert to the calls of the world and the Church.
Building communion and being in union with others is at the heart of the Central Team's visit as they travel throughout Canada and the United States, visiting RSCJ communities, Associates, Sacred Heart school communities and other educational ministries. In the spirit of being one Body, the Central Team wants to know its members as well as the students and educators of the Sacred Heart and learn from them and their reality.
The Society's mission is to reveal the love of God in the heart of the world. These visits open up to the Society's leaders the reality of Canada and the United States, and each personal interaction contributes to the Central Team's knowledge of the Society, of the world and how the Sacred Heart community lives out the Society's mission. Members of the province, likewise, learn more about the internationality of the Society and its mission lived throughout the world.
"It is an honor to journey with the Central Team," said Sister Hammond. "We are so grateful for their visit, which reminds us in such concrete ways that the Sacred Heart international family is increasingly one Body."
The USC Province is enlivened by the energy and cultivation of community sparked by the Central Team's visit, as it exemplifies the very core of our constitutions:
"In our Society, international communion is created by the interaction of the provinces throughout the world, and by the richness of our diverse cultures. We are called to become one body in Christ; each member needs the other in order to give and receive support and dynamism, and to be directed toward a common aim."