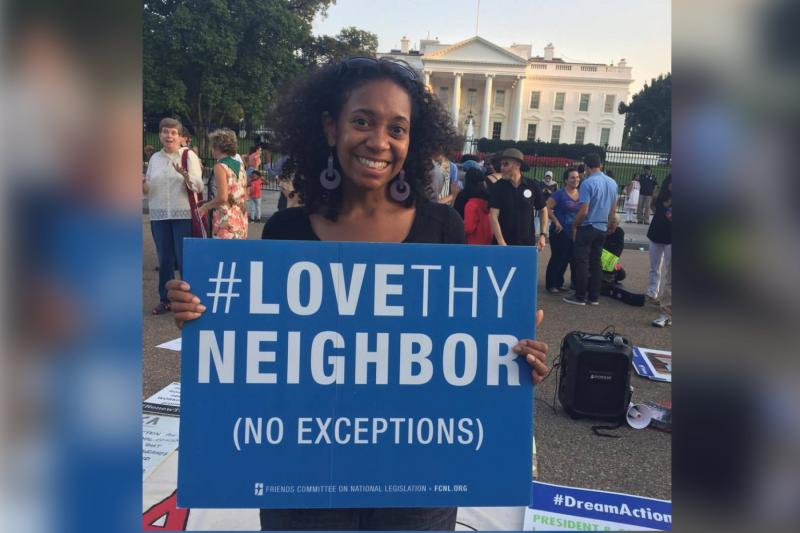 Among the most heartening expressions of solidarity that I have experienced in this painful period of following the murder of George Floyd were social media comments from the Stone Ridge community answering the call of the Society's strong anti-racism statement. My former colleagues and students at Stone Ridge believe, as I do, in Saint Madeleine Sophie's words, "Your example, even more than your words, will be an eloquent lesson to the world."
To the community I am now leading, I shared an invitation for each of us to take injustice personally. As part of that message, I wrote:
"I've been thinking a lot in the last few days about quotes from James Baldwin that speak to what is at the heart of these protests: 'I love America more than any other country in this world and, exactly for this reason, I insist on the right to criticize her perpetually' and 'If I love you, I have to make you conscious of the things you don't see.' I think also of Georgetown University Professor Marcia Chatelain calling for a 'love willing to risk.'
"My wish for our community is that we can all make this personal. I appreciate the sentiment of the Benjamin Franklin quote, 'Justice will not be served until those who are unaffected are as outraged as those who are,' but with an understanding that we are ALL affected by injustice. My charge to you comes from L.R. Knost: 'Do not be dismayed by the brokenness of the world. All things break. And all things can be mended. Not with time, as they say, but with intention. So go. Love intentionally, extravagantly, unconditionally. The broken world waits in darkness for the light that is you.'"
None of us has the right answers for this moment. May we remain grounded in Madeleine Sophie's wisdom: "Let your heart be more attentive than your head, for the Holy Spirit is love, and to take hold, it is more important to love than to understand." Let our actions speak daily to the strength of our love.