Do we care, or have we inadvertently fallen into the trap of what Pope Francis calls the "globalization of indifference?" – Artisans of Hope In Our Blessed and Broken World, Society of the Sacred Heart
For nearly a century, the Catholic Church has celebrated the World Day of Migrants and Refugees (WDMR), and for nearly a half century the Catholic Church in the United States has celebrated National Migration Week, which is an opportunity for the Church to reflect on the circumstances confronting migrants, including immigrants, refugees, children, and victims and survivors of human trafficking. 
National Migration Week 2021 takes place September 20-26, and will climax with the Vatican's celebration of the World Day of Migrants and Refugees (WDMR), which always falls on the last Sunday of September. The primary theme for this year's WDMR is "Towards an ever wider 'we.'" In his letter announcing this year's theme, Pope Francis emphasizes that "'this focus calls on us to ensure that 'after all this, we will think no longer in terms of 'them' and 'those,' but only 'us'' (Fratelli tutti, no. 35).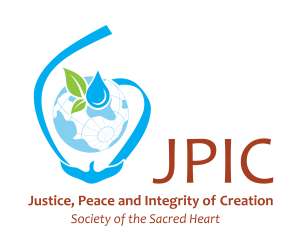 And this universal us must become a reality first of all within the Church which is called to cultivate communion in diversity."
We invite you to take some time during the upcoming National Migration Week and World Day of Migrants and Refugees to reflect on how we can better welcome, protect, promote and integrate migrants living in our midst. How can we counter the globalization of indifference that affects us all, to some degree or another? What policies can we promote that will affirm the dignity of migrants and better secure the common good? How do we work more fully to promote a Church for all?
National Migration Week key points:
The Catholic Church has been welcoming immigrants and refugees to the United States since the nation's founding and has been integral to helping them integrate into American culture. 
Welcoming immigrants is part of Catholic Social Teaching and reflects the Biblical tradition to welcome the stranger. 
In addition to welcoming and caring for those in need, the Church continues to uphold the centrality of family reunification as a critical component of our immigration and refugee systems. 
There are currently more than 70 million people around the world who have been forcibly displaced from their homes due to political instability, violence, and other reasons. 
More than 40% of America's largest companies were founded either by immigrants or the children of immigrants.
Forced displacement of people is at the highest level since World War II, with more than 65 million people displaced around the world and over 22 million refugees. 
Refugees are the most rigorously screened population coming into America. This screening happens before they ever set foot in our country. The United States has the most thorough background checks of immigrants of any nation in the world.
How to get involved
Celebrate a mass or prayer service in your school or local parish to coincide with National Migration Week.
Hold an information session or panel at your school or parish to talk with a refugee or immigrant member of your community. 
Present on Catholic Social Teaching and migration to your students, faculty, youth groups and church groups.
Write a letter to the editor to promote education on migration. See samples here.
Volunteer to teach English to newcomers. 
Share our social media posts:
Immigration is about real people who are trying to find a better life and a new beginning. It's about more than statistics, it's about families.