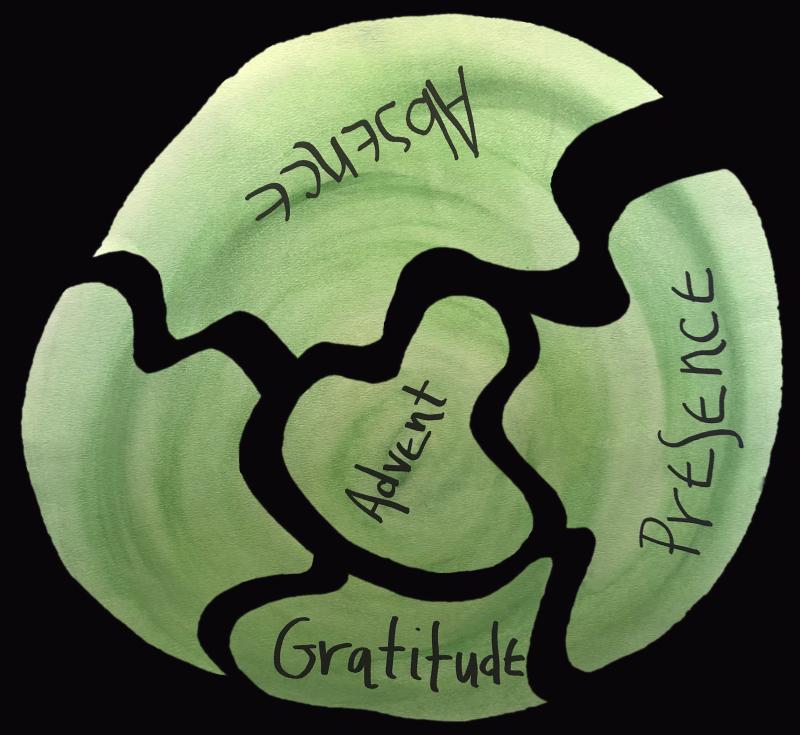 Just where did I put that Joy?
It is Gaudete Sunday: "Rejoice and Be Glad."
So why don't I feel the "pink cloud" of Advent?
Just where is Joy hiding?
I tried to find it by putting up the tree early. Joy did not last.
I spent some hours watching revolving Hallmark Christmas movies. Joy left during the commercial.
I added a new string of lights to adorn the wreath. Joy disappeared when the lights went out.
I pulled out the ingredients to resurrect old family recipes. Joy did not sustain past the mixing.
And, there in the stillness of presence, letting the absence of things get me to the "real."
I remembered my gratitude list of old.
I recalled that despair cannot tolerate gratitude.
I put down the remote control, the playlist of carols, the decorations and the unforgiving list undone.
I heard the still small voice invite me to the blank side of a discarded envelope with a pen in hand.
I started to list the gifts: the car that started today, the text message that reminded me that someone needs me, the running water that came warm from the tap, the burner that turned on, the words that I can read, the breath that I inhale, the thought that I can think, the child that once believed, the people that taught me what it means to belong, the God-With-Us that refuses to let go when we do.
And then, creeping in like dew and remaining present like fog that won't lift,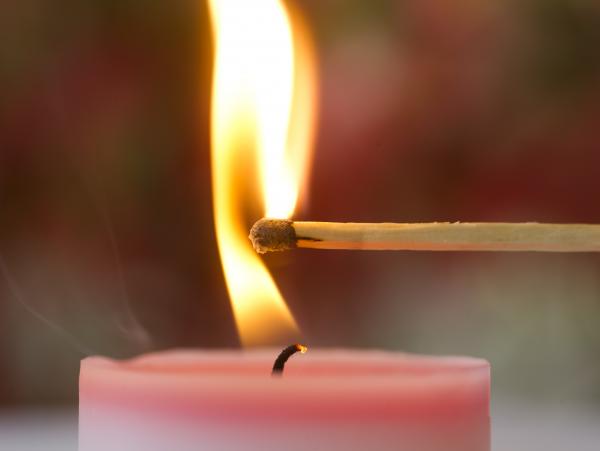 I felt it whisper to my soul: Joy. 
In my gratitude, Joy arrived and refused to move out.
Emmanuel: God-With-Us.
Presence.
Absence.
Gratitude.
We await the gift of our final Advent puzzle … the peace of grace.
Reflection: The Formation to Mission committee with input from participants in "Sisters and Seekers D.C."
Images: Painting by Bridget Bearss, RSCJ, and photo by iStock.