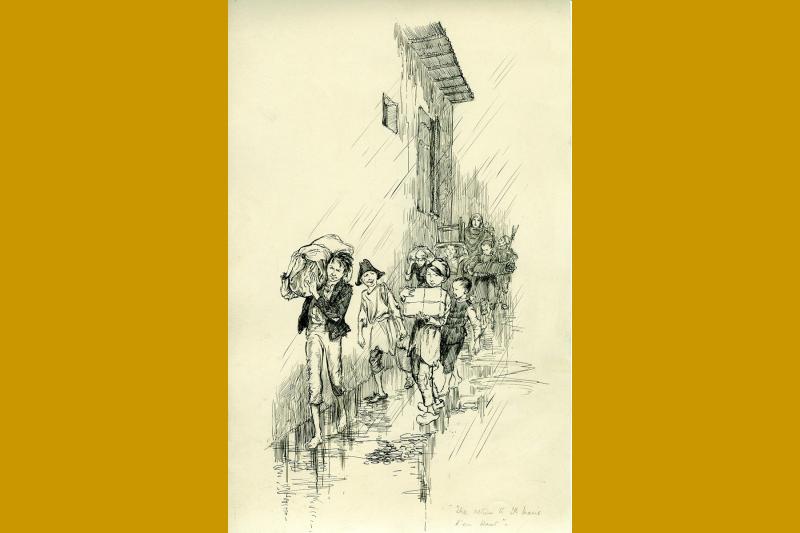 Philippine's Return to Ste Marie d'En-Haut
In 1801, in the midst of a glacial winter's cold, some Grenoble youngsters hanging around the streets were called by Philippine for a rather extraordinary task: to help her refurbish her dear Monastery of the Visitation, badly damaged by the French Revolution.
We see them carrying heavy packages.
We picture them cheerful and noisy ...
The mission with these children was clearly received at the time of her pilgrimage to La Louvesc in May 1800, a village evangelised by Saint Francis Regis. She returned then, having decided "to provide instruction for the poor, following the example of Saint Francis Regis."
Tenacity, courage and generosity energised Philippine in this step, and even more, because "in the faces of these boys, I saw the reflection of the Lord's gaze," she stated.
A contemplative gaze? Yes, her whole happiness lay in being there, as it was on that blessed Holy Thursday night, April 1806: "I was happier among them than among all the grandees of the world."
Today? A mission always of today, according to Pope Francis: "Illiteracy still remains very present ... a great injustice striking at the dignity of the human person. Instruction is truly a particular (special) form of evangelisation."
With Philippine's tenacity, courage and generosity, together with the strength of our charism, may we respond to this ever relevant call: to work for the integral development of the person, to build a world of justice and peace; and in response to the cry of the poor, to proclaim the Gospel (Cf. Constitutions §13)
Colette Mercier, RSCJ, Province of Belgium – France – NetherlandsImage: Robin (Catherine Blood, RSCJ)