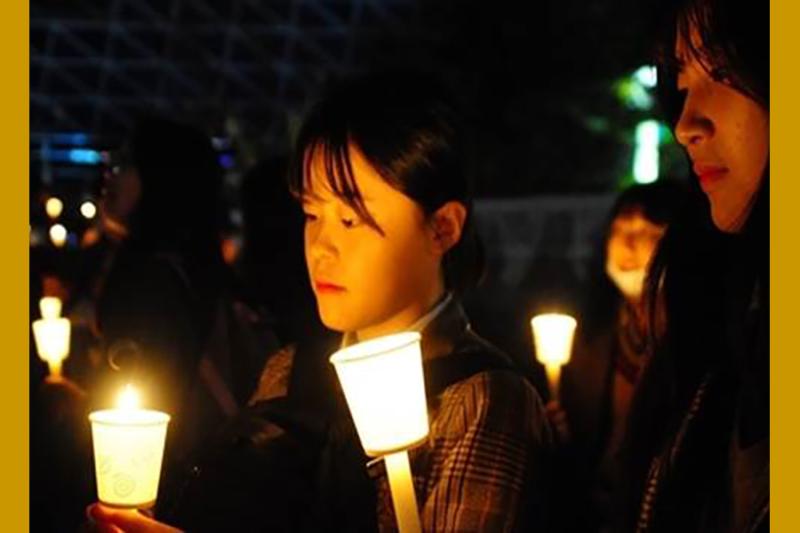 Education: A Frontier
The missionary spirit of Philippine Duchesne is an endless source of inspiration which stimulates us to carry on a prophetic mission on our daily frontier. I dare say that our educational mission in today's world is a battlefield on the frontier. Faced with the greed generated by a neoliberal model of life, our service of education cannot stand in any comfort zone or neutral position. Every day, as a school teacher, I am confronted with unjust policies based on human greed. Recently, the political situation in Korea caused us much suffering and soul-searching, particularly because President Park, who was removed from office through impeachment, is our alumna. The corruption of our government challenges us to reflect on our service of education with fundamental questions: Whom, how and why do we educate? Do we teach our students to be active citizens or just part of a passive mass?
Hannah Arendt maintained that evil comes from the tendency of ordinary people to obey orders and conform to mass opinion without critical evaluation. Such thoughtlessness, I think, is our sin in Korean society, and educators have a great responsibility. If we cannot contribute to a radical reshaping of society, our institutions have no meaning.
To overcome the unjust realities in Korea, we RSCJs are trying to renew our ways of being, ways of teaching and ways of organizing ourselves. It demands our discerning efforts with analysis, logical reasoning and critical vision as we are faced with hidden intentions and manipulations in the social and political agenda. It demands our intellectual asceticism. On this battlefield, we hear the voice of Philippine: "Go! Be courageous and be patient!"
Lim, Tae Youn, RSCJ, Province of Korea - ChineseImage: Students at candlelight demonstration in Korea photographer unknown