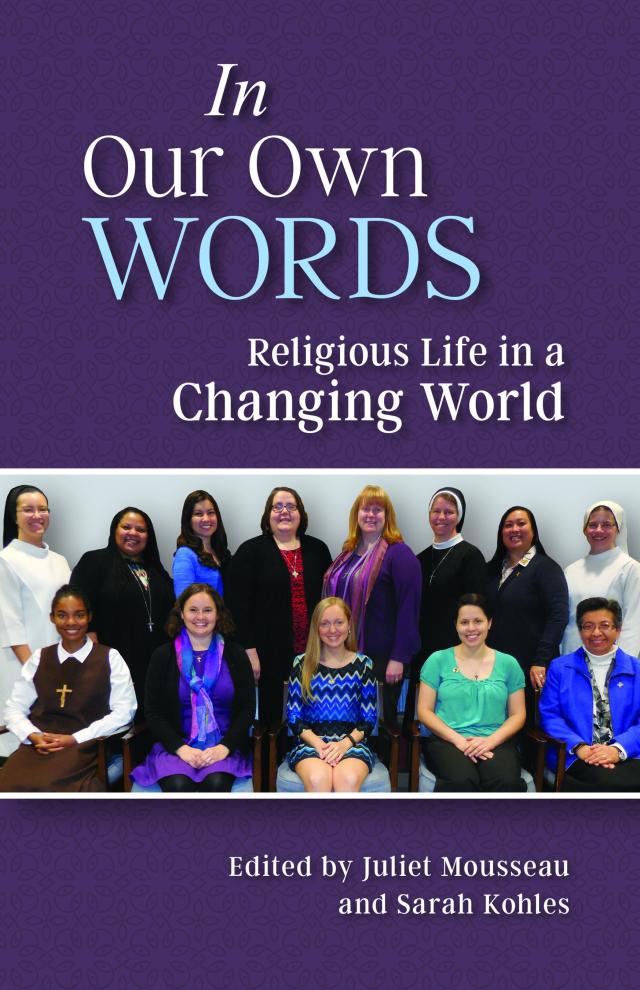 Written by a diverse group of younger women religious from North America, In Our Own Words offers a collection of essays on issues central to apostolic religious life today. The thirteen authors represent different congregations, charisms, ministries, and histories. The topics and concerns that shape these chapters emerged naturally through a collaborative process of prayer and conversation. Essays focus on the vows and community life, individual identity and congregational charisms, and leadership among younger members leading into the future. The authors hope these chapters may form a springboard for further conversation on religious life, inviting others to share their experiences of religious life in today's world.
Small groups of the authors will be hosting panel discussions in different parts of the country. They are open to the public and will be of special interest to women and men religious and those in formation or discernment. Please join us at one of these conversations!
St. Louis, MO: April 8, 2-4 pm, Aquinas Institute of Theology
Sparkill, NY: April 25, 9:30-noon, Dominican Sisters of Sparkill (open only to sisters in the Archdiocese of New York)
Freemont, CA: May 6, 2-4 pm, Dominican Sisters of Mission San Jose
Berkeley, CA: May 8, 7 pm, Jesuit School of Theology
Chicago, IL: September 13, 7-8:30 pm, Catholic Theological Union
Dubuque, IA: September 14, 7-8:30 pm, Shalom Retreat Center
*A session in Los Angeles is in the works.
For more information or if you would like to host an event with the authors please contact Sister Juliet at jmousseau@rscj.org.