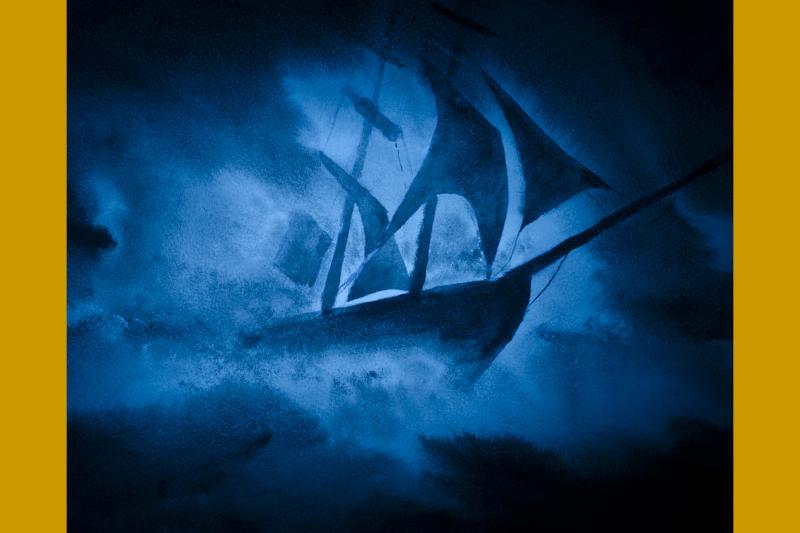 None of this is reassuring if we do not see God in the storm
"The creaking masts, the sails hastily folded or torn to pieces, the helm abandoned in order to ease the ship, all this is not pleasant for those who do not see God in the storm."1
Philippine, an energetic woman, a lover of truth, did not hesitate to describe what was not 'beautiful' in the Rebecca's journey. She says in her letter, "I shall not conceal from you the dangers of the sea nor my own weakness."2
What an invitation to us to communicate truthfully the reality of our daily "journeys"! The storms that invade our lives today: violence, death, fanaticism, exclusion, apathy, difficulties which bring out our weaknesses, fragilities, fears. How can I discover God in my storm? How can I see with God's eyes? For Philippine, God was in all those signs of nature. She drew strength, she had other sisters she had to support, especially Sister Catherine, who was suffering and felt she could not continue the journey. Philippine sang the Ave Maris Stella, people said she had a lovely voice and the captain of the Rebecca insisted that she sing this beautiful song because it attracted good weather. What are our "songs" to attract good weather? The song became prayer, in abandonment, in the certainty that God was there … as on the Sea of Galilee. My favourite prayer is community prayer … there the storm is stilled.
Sandra Cavieres, RSCJ, Province of ChileImage: Shutterstock
1Eng : Life of Mother Duchesne by Abbé Baunard, Roehampton, 1879, translated by Lady Georgiana Fullerton, 148.2Idem., 147.