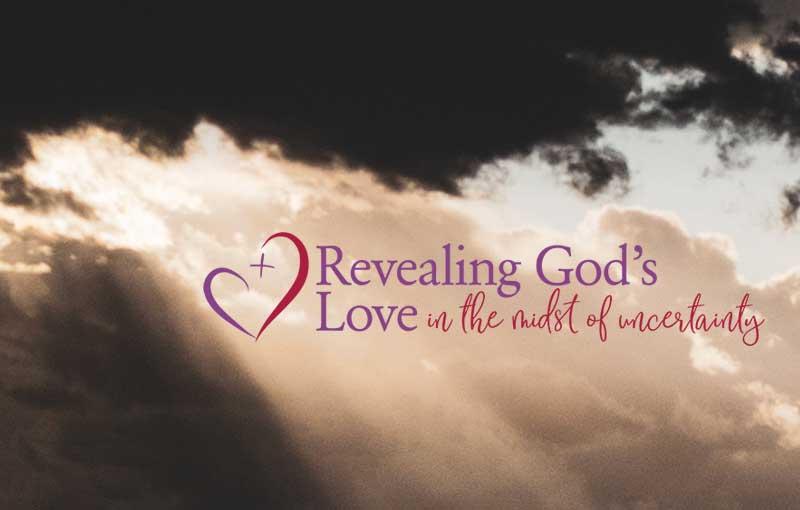 Saint Madeleine Sophie Barat said it is the relationships we build that sustain us through moments of joy and moments of challenge. These uncertain times surrounding the COVID-19 pandemic have brought our province times of challenge, which we work through, each day, in order to meet the needs of our members, staff and Sacred Heart community at-large.
To date, no RSCJ has tested positive for COVID-19. We are keenly aware there have been positive confirmed cases of COVID-19 among family members in our Sacred Heart school communities.
Care and safety of our sisters and staff is of utmost importance to us. The Provincial Team is closely monitoring and following the changing guidelines and protocols related to the transmission of COVID-19, especially at our eldercare communities, namely, Oakwood and Abba House. This includes limiting visitors, maintaining six-feet distances in daily activities, and only attending appointments outside of the communities that are essential. RSCJ residing in Teresian House, Avila and Caritas are also following similar guidelines established in those facilities.
Additionally, our four nurses are available to RSCJ by telephone and videoconferencing for routine medical questions and issues that may arise during this time. Our nurse in Canada continues to see and visit the RSCJ living at Caritas in Canada.
Our Provincial Offices, Shrines in St. Charles and Grand Coteau, Archives, spiritual ministry centers and Stuart Center are following all state and local laws and guidelines and have been closed until further notice, allowing employees to work safely from their homes.
RSCJ connect via videoconference on a regular basis, especially those who are accustomed to regular gatherings for prayer and social time. Many RSCJ participate in live-stream Mass and have daily prayer in their communities. This is especially evident during Holy Week and the Octave of Easter, when attending Mass will not be possible.
To date, the 24 Network of Sacred Heart Schools are closed. While buildings are closed, learning continues. Educators of the Sacred Heart for all classes across the network are using a variety of tools for online learning. The experience of being one body is strengthened by use of virtual communities on the Sacred Heart education website. There is an ongoing exchange of ideas and mutual support as 42 groups help each other by sharing class schedules, resources, videos, etc.
Several conferences slated for this spring and summer have been cancelled, including the Joint Meeting of the Finance and Investment Committee in St. Louis, Missouri, and the International Heads Meeting that had been scheduled to take place at Carrollton School of the Sacred Heart in Miami, Florida, in late April. The Canadian Gathering scheduled in early June has been postponed. The Provincial Team continues to monitor and have conversation regarding the General Chapter meeting, scheduled for July.
The sharing of spiritual resources has taken on increased importance during this time. The province formed a new committee named the "Heart Response Team." This committee, representative of our entire Sacred Heart community, connects weekly to prepare and disseminate prayers, reflections and other helpful resources. (See "Revealing God's Love in the Midst of Uncertainty" on rscj.org and weekly postings on our province social media.)
The Provincial Team has been working diligently to address the growing needs of those who depend on them, particularly our elderly RSCJ and the staff who care for them. They continue their work on the province's strategic plan and a myriad of other projects through video conferencing.
Please know that the RSCJ around the world are praying for us all, especially for the sick and those who are caring for them. Please keep the Society of the Sacred Heart in your prayer.
Saint Madeleine Sophie Barat and Saint Rose Philippine Duchesne, please pray for our world.
Resources